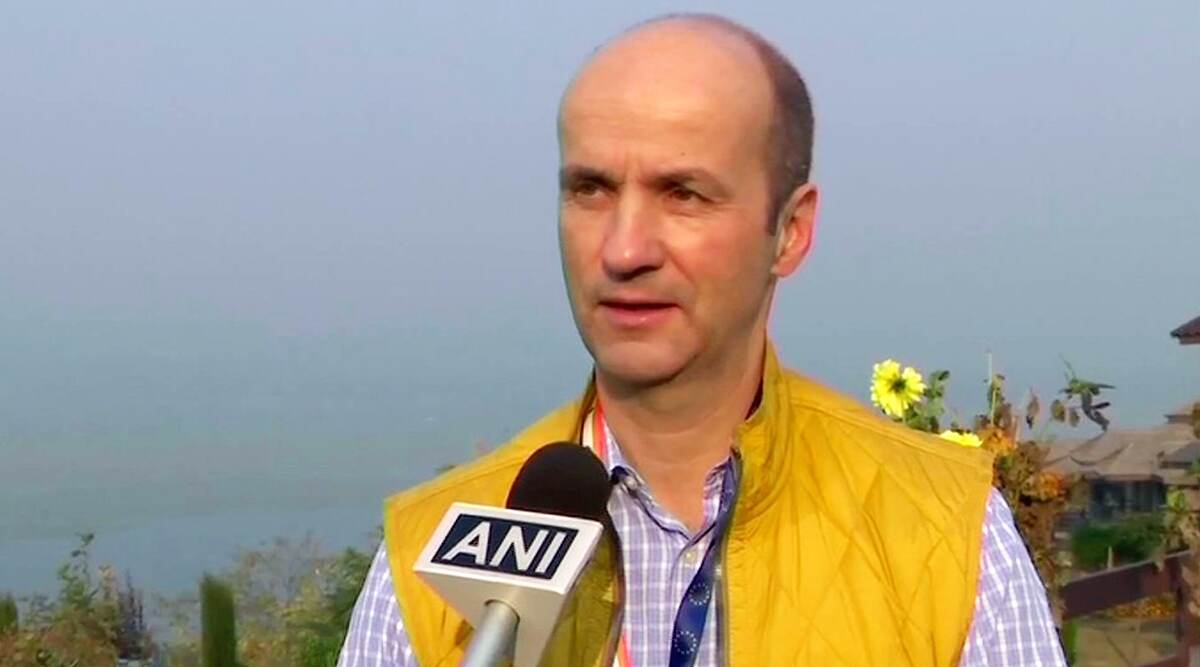 Srinagar, October 30: European Union (EU) parliamentarians after visiting Jammu and Kashmir urged the Narendra Modi government to allow opposition Members of Parliament (MPs) also to visit the Valley. Nicolaus Fest, European Union MP, while talking to new agency ANI during his visit to Srinagar said that the way the Modi government allowed the EU MPs to visit the Kashmir Valley, similarly opposition parliamentarians should also be allowed. Mehbooba Mufti on Visit of European Parliament Delegation to Jammu and Kashmir, Says 'Lose-Lose Situation' For Govt'.
Fest further added, "So there is some kind of disbalance, the government should somehow address it." Meanwhile, the 28-member delegation of the EU MPs said that terrorism is the main problem of the Kashmir Valley. They also asserted that the Kashmir issue is an internal matter of India. The EU MPs clarified that they didn't want to interfere in domestic politics. They also denied having links with Nazis and said that they are supporters of Adolf Hitler. EU Parliamentarians to Visit Jammu & Kashmir For First Time After Abrogation of Article 370; Opposition Questions Narendra Modi Government's Decision.
Earlier in the day, while addressing a press conference, the EU MPs assured that they will "fully support India in its efforts for lasting peace and end of terror". The delegation also said that due to corruption in Jammu and Kashmir, the central government's schemes were not reaching to locals. However, Kashmiri media outlets were not allowed to attend the press conference.
The delegation embarked on the visit to Jammu and Kashmir on October 29. It was the first visit of any foreign delegation after the abrogation of Article 370. Before the visit, the 28-member delegation met Prime Minister Narendra Modi and National Security Advisor (NSA) Ajit Doval. However, opposition parties slammed the Centre for allowing the EU MPs to visit the Valley. They termed the decision against the sovereignty of India.