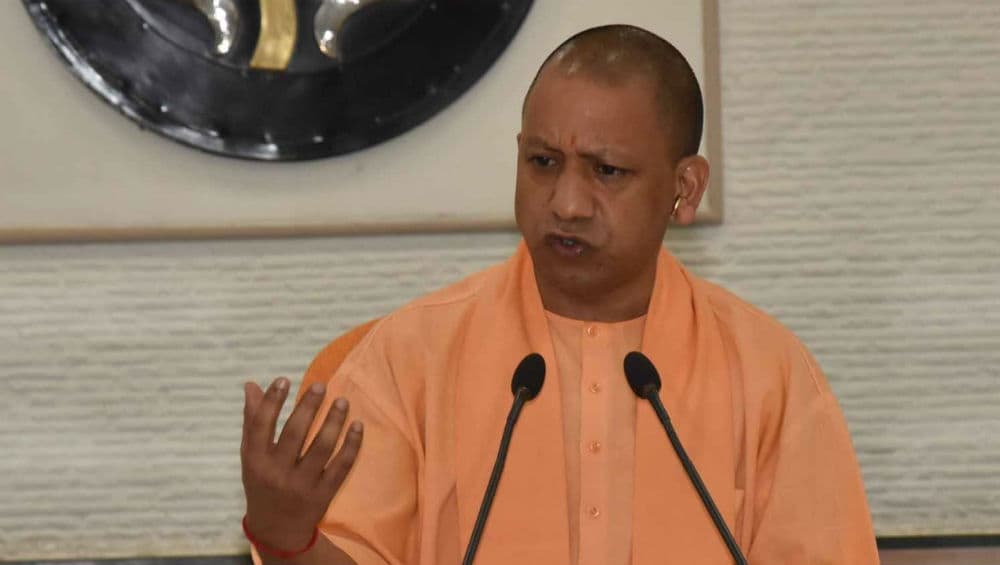 Lucknow, September 16: Uttar Pradesh Chief Minister Yogi Adityanath has said that he will implement the National Register of Citizens (NRC) in the state if the need arose. Hailing the implementation of NRC in Assam, Yogi Adityanath said that the exercise to weed out illegal immigrants from Assam was brave and important. He added that the NRC would put an end to the suffering of the poor due to illegal immigration. Final NRC List 2019, Excluding 19 Lakh Individuals, Published Online by Assam Government.
"These things are being implemented phase-wise and I feel that when Uttar Pradesh will need an NRC, we will do so. In the first phase, it has been Assam and the way it is being implemented there, it can be an example for us," Adityanath told The Indian Express in an interview. "It is important for national security and it will also put a stop on the rights of poor being taken away by illegal immigration," he asserted.
On Sunday, Haryana Chief Minister Manohar Lal Khattar said that the NRC would also be implemented in the state. "We will implement NRC in Haryana," Khattar told reporters in Panchkula after meeting Justice H S Bhalla (retd) and former Navy chief Admiral Sunil Lanba at their residences. The Chief Minister also said that the state is working on a fast pace on a family identity card and its data would also be used for the NRC. Besides this, constitution of a Law Commission is also being considered in the state and an independent department would be set up to solicit the services of intellectuals, he added.
Leader of Opposition in Haryana Assembly and Congress leader Bhupinder Singh Hooda also backed Khattar's statement regarding the need for implementing the NRC. Asserting that the "foreigners have to leave", former Haryana chief minister Hooda during a presser here said, "What the Chief Minister has said is already the law, foreigners have to leave, it is the responsibility of the government to identify them."
Earlier, Delhi BJP president Manoj Tiwari had sought an NRC for the capital city. Last month, the Assam government released the final NRC list in the state, leaving out over 19 lakh people. The massive drive was carried out with an aim to drive out illegal settlers from Assam.