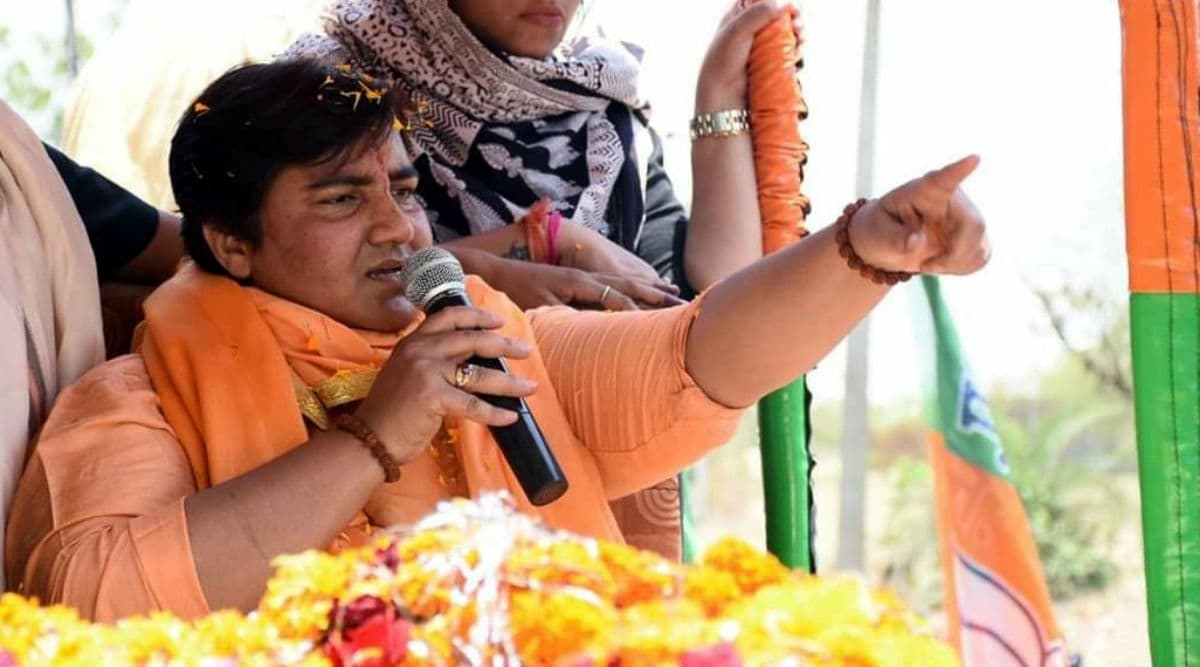 New Delhi, November 27: In a rebuke to Bharatiya Janata Party (BJP) lawmaker Pragya Singh Thakur, Lok Sabha Speaker Om Birla on Wednesday expunged her remark in which she referred to Mahatma Gandhi's assassin Nathuram Godse as a deshbhakt (patriot). Pragya Thakur's remark triggered a protest by Opposition MPs. This is not the first time Thakur has referred to Godse as a patriot. Pragya Thakur Blames Opposition for Deaths of BJP Leaders Arun Jaitley and Sushma Swaraj, Says Party Is Facing a Bad Time and Is Under Evil Spell; Watch Video.
DMK parliamentarian A Raja was reading out a statement by Godse on why he killed Mahatma Gandhi, during a discussion on the Special Protection Group (Amendment) Bill. "You cannot give an example of a deshbhakt," Thakur interrupted.  Raja then said that Godse himself admitted that he had nursed a grudge against Mahatma Gandhi for 32 years before finally deciding to assassinate him. Pragya Singh Thakur Apologises For Calling Nathuram Godse a 'Patriot', Says 'It Was My Personal Opinion'.
After Opposition MPs protested against Thakur's interruption, some BJP lawmakers persuaded her to sit down. The Congress attacked the BJP over Thakur's remark. "Repeatedly referring to Nathuram Godse as a 'deshbhakt' is a perfect representation of the BJP's deplorable hate politics. Will PM Modi condemn Pragya Thakur's remarks or continue to stay silent?" the party said on its official Twitter handle.
Asked about her statement outside Parliament, Thakur said she would reply on Thursday. "Pehle usko poora suniye, mai kal dungi jawab (Listen to the whole thing first, I will reply tomorrow)," she said. Thakur, an accused in the 2008 Malegaon bomb blast case who is currently out on bail, in the run-up to the Lok Sabha elections had called Godse a "true patriot".
"Nathuram Godse was a patriot, is a patriot, and will remain a patriot those who call him a terrorist should look within they will get a reply in this election," she had said. Prime Minister Narendra Modi had then said in a TV interview that he would never forgive Thakur for the remark. "The remarks made about Gandhiji or Nathuram Godse are very bad and very wrong for society. She has sought an apology but I would never be able to forgive her fully," he had said.