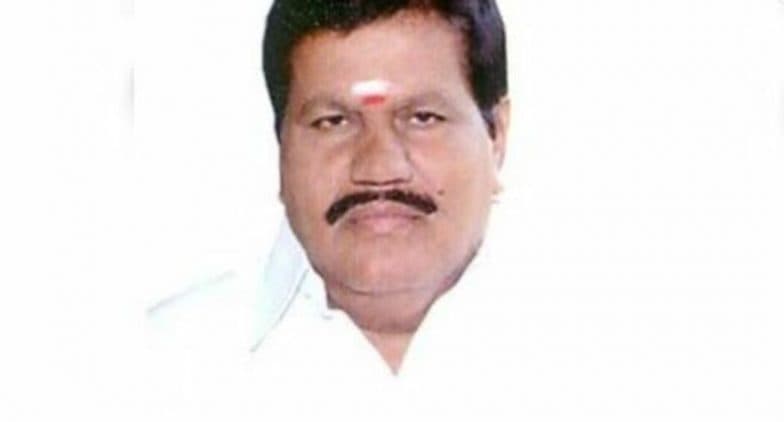 Coimbatore, March 21: R Kanagaraj, the All India Anna Dravida Munnetra Kazhagam (AIADMK) MLA died after suffering a massive cardiac arrest on Thursday. Kanagaraj, who represents Sulur assembly constituency of Tamil Nadu, passed away after suffering a heart attack today morning while reading a newspaper. Lok Sabha Elections 2019: AIADMK, BJP Join Hands in Tamil Nadu, Puducherry; DMK-Congress Alliance Talks in Final Stages.
Kanagaraj is survived by his wife Rathinam, daughter Bamavijaya and son Shanmugasundaram. He was elected to Tamil Nadu Legislative Assembly from Coimbatore district's Sulur. Kanagaraj defeated Indian National Congress (INC) candidate Manoharan by over 35,000 votes. He was elected as MLA for the first time in 2016, earlier was the president of Panchayat, Coimbatore district. AIADMK, BJP, PMK, DMDK Divide Seats in Tamil Nadu.
With the demise 66-year-old leader, the total number of vacancies in Tamil Nadu assembly has gone up to 22. Since May 2016, at least 5 MLAs have died in the current State Assembly including Seenivel and AK Bose, Jayalalithaa, Karunanidhi and Kanakaraj. Meanwhile, the elections in Tamil Nadu will take place on April 18, 2019.