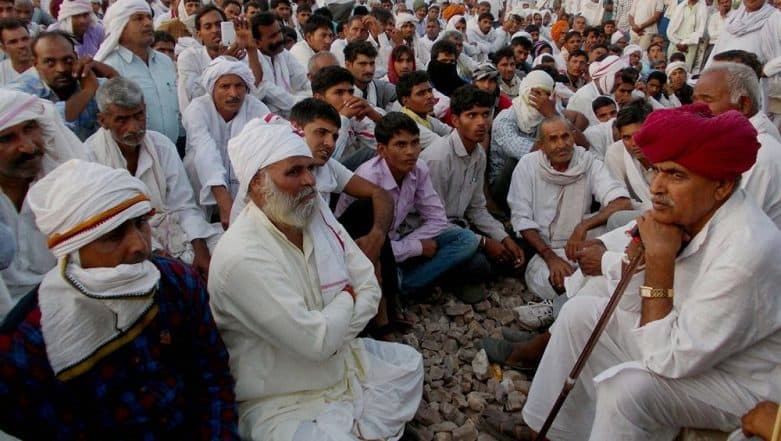 Jaipur, July 2: The Rajasthan government on Monday issued an official circular mandating one per cent reservation for five communities, including the Gujjars under the Most Backward Classes (MBC) criteria.
The four other MBC communities benefited by the 1 per cent reservation circular are Banjara, Gadia-Lohar, Raika and Gadariya -- who have been traditionally considered as backwards and nomads.
The circular on reservation came in the backdrop of an ultimatum issued by the Gujjar Arakshan Sangharsh Samiti, which had promised to stage a demonstration against Prime Minister Narendra Modi who will be visiting the state on July 7.
Gujjar leader Shailendra Singh accused the government of not implementing the 16-point programme agreed to by both the sides on May 19, which included 1 per cent reservation for Gujjars with immediate effect, along with 5 per cent reservation of Gujjars among the OBCs.
The latter, however, would depend upon the plan to sub-caterise the OBCs undertaken by the Centre. In the 16-point programme, Singh said, a demand was raised to form a sub-committee which would present the case on reservation for Gujjars before the Rohini Commission.
Among other demands raised by Gujjars include the withdrawal of cases against the community members filed since 2008, when they began the agitation seeking reservation in government jobs and public institutions.