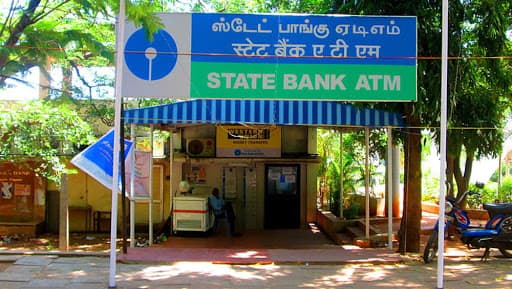 Mumbai, December 5: The Reserve Bank of India on Thursday announced it would reveal the steps to improve the safety of ATMs, in the country by December end. The Monetary Policy Committee (MPC) of the central bank decided in their meeting, which was chaired by RBI Governor Shaktikanta Das. In the meeting, the members stressed the need to secure the ATMs from cyber threats.
According to the details, for shared services for ATM switch applications, commercial banks, urban cooperative banks and other regulated entities are dependent upon third-party application service providers. RBI is concerned over the exposure to the associated cyber threats on the payment system landscape by third-party application service providers. To secure the ATMs, MPC had decided that mandation of certain baseline cybersecurity controls, so that regulated entities in their agreements with these service providers could be monitored. GDP Growth Forecast Slashed From 6.1% to 5% by RBI Monetary Policy Committee for FY 2019-20, Inflation Target Also Revised.
For the MPC's recommendations to be mandated, the apex bank needs to implement several measures. They include:
1) Strengthen the process of deployment and changes in application software in the ecosystem.
2) Continuous surveillance.
3) Implementation of controls on storage, processing and transmission of sensitive data.
4) Building capacity for forensic examination.
5) Making the incident response mechanism more robust.
The RBI is concerned as incidents of cloning, phishing that defrauds customers of their money have been on the rise. Though banks have responded to these threats and have taken steps, more needs to be done. Recently State Bank of India and a few others, have replaced magnetic stripe debit cards with chip-based cards to make payments more secure.