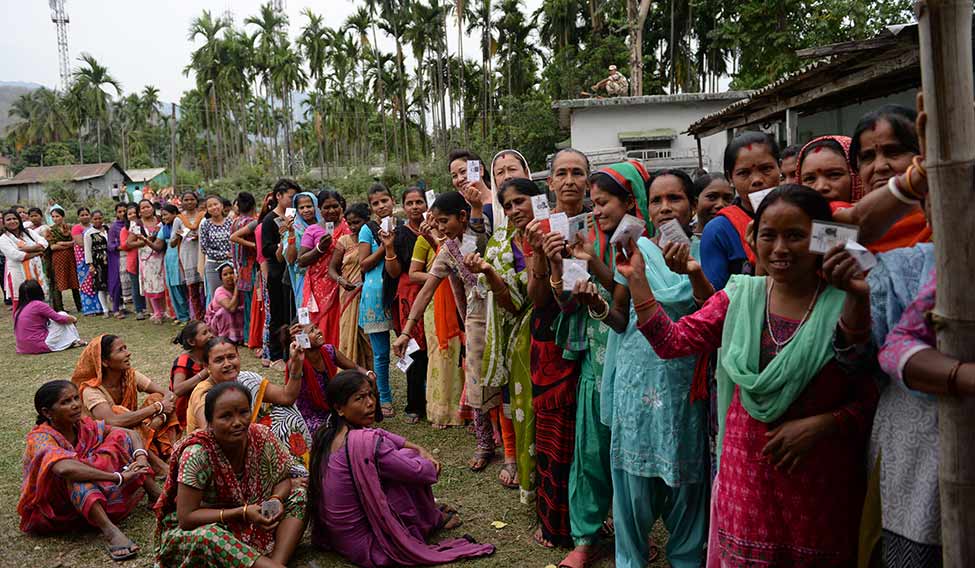 New Delhi, September 27: Amid ambiguity on whether those excluded from the National Register of Citizens (NRC) will be allowed to vote, a senior official of the Election Commission has confirmed those not in NRC list will still reserve the right to electoral franchise. The clarification comes days after the NRC exercise was completed in the northeastern state of Assam, leaving over 19 lakh people out of the final citizenship roll. Six Deaths in West Bengal Due to Panic Over NRC, Will Never Allow Citizenship Drive Here: Mamata Banerjee.
The EC officer, while speaking to The Indian Express, said those not named in the final NRC will not be marked as "doubtful" or "D voters". Nearly 1.2 lakh people in Assam were placed under the category in 1997. They are barred from voting in assembly and Lok Sabha elections.
As of now, it could not be ascertained whether the 1.2 lakh "D voters" were excluded from the NRC or named in the final list. A section of the doubtful voters are hopeful of getting relief from the Foreigner Tribunal -- whose case-by-case permit can allow them to vote in the elections.
The EC clarification is likely to evoke flak from indigenous groups in Assam, who have called for not only the stripping of voter rights' accorded to those excluded from NRC, but their immediate deportation from the state.
The final NRC list, published on August 30, named 3.13 crore in the final citizenship roll. Out of the total applicants, 19,06,657 were excluded.