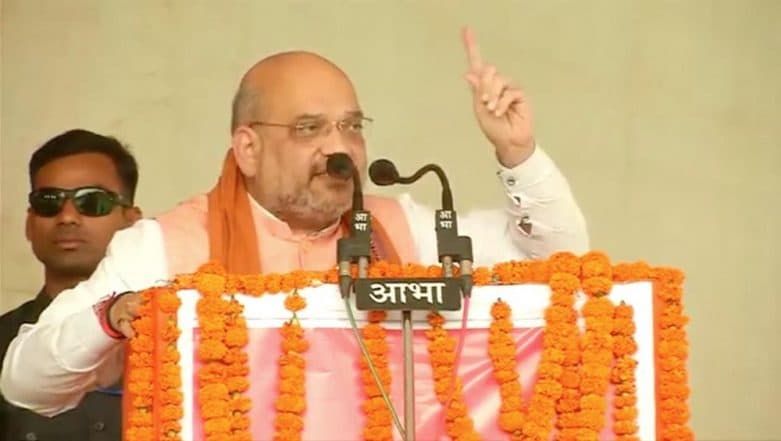 New Delhi, May 3: The Election Commission on Friday gave a clean chit to Bharatiya Janata Party president Amit Shah for his speech made during the political rally in Krishnanagar in West Bengal on April 22. In that rally Shah had that TMC supremo Mamata Banerjee is questioning Balakot air strikes to appease her minority vote bank.
Giving a clean chit to Shah, the EC said, "No such violation of MCC or ECI's instructions is made out." Earlier, the Congress had a complaint to the EC against Shah for violating Model Code of Conduct alleging that the BJP chief is trying to take the credit of the Balakot Air Strike for reaping the political benefit. PM Modi Sent 'His Air Force' to Destroy Terrorists in Pakistan After Pulwama Attack, Says BJP Chief Amit Shah. 
In the speech, Shah had also stated, "Apko (Mamata) Pakistan ke saath ilu ilu (I Love You) karna hain to kijiye. Lekin agar Pakistan goli marega toh hum gola marenge (If you are interested in showing love with Pakistan, you can do that but we would respond to their bullets with cannon balls)."
Adding on he had said, "For us, national security is supreme unlike Mamata didi for whom infiltrators are vote bank. We will identify them and throw them out." These remarks were made by BJP chief in context of NRC in north-east and Article 370 in Jammu and Kashmir.