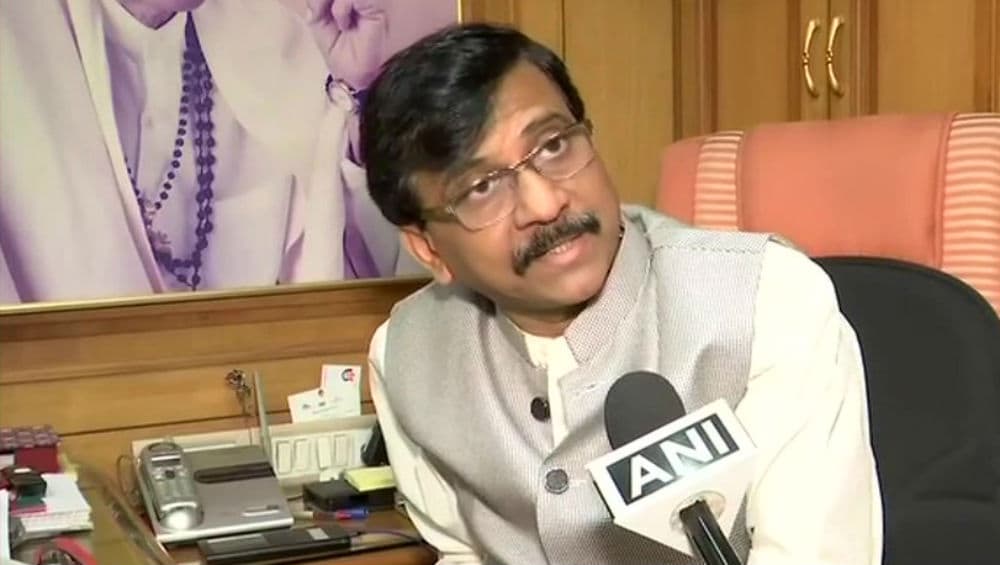 Mumbai, November 3: Senior Shiv Sena leader Sanjay Raut is scheduled to meet Maharashtra Governor Bhagat Singh Koshyari tomorrow amid the ongoing stalemate over government formation in the state. The Raj Bhavan officials, while speaking to news agency ANI, confirmed that Raut has sought an appointment to meet the Governor on Monday. Maharashtra Government Formation: Sanjay Raut Says 'Shiv Sena Has Support of Over 170 MLAs', Claims Figure Can Go Up to 175.
According to sources cited by ANI, Raut, on behalf of Shiv Sena, will urge the Governor to invite the single-largest party to form the government. In that case, the BJP - which has won 105 seats in the 288-member assembly, will be asked to stake claim for government formation in Haryana.
Update on Sanjay Raut's Scheduled Meeting With Governor
Maharashtra: Shiv Sena to request the Governor to invite single largest party to form government in Maharashtra. https://t.co/KouoAFdEdI

— ANI (@ANI) November 3, 2019
Meanwhile, Maharashtra Chief Minister Devendra Fadnavis would be reaching Delhi tomorrow to hold a meeting with Union Home Minister and BJP president Amit Shah. While Fadnavis has sighted the agrarian distress in the state as the agenda of the meeting, it is expected that the two leaders will deliberate on the Maharashtra government formation row as well.
The Shiv Sena, which is the second largest party in the state assembly with 57 legislators, has asked the BJP to share the chief ministerial post for two-and-half-year each. Fadnavis has dismissed the possibility of rotational CMs, saying that his party has won nearly double the seats of Sena. "Combined with the support of independents, our strength is nearly 122," he had said.
Fadnavis, while speaking to reporters earlier in the day in Akola, said the stalemate will end soon and both the BJP and Shiv Sena will agree to form the next government in the best interest of the state. "At the end, we all have to begin work instantly for the people of Maharashtra," he added.