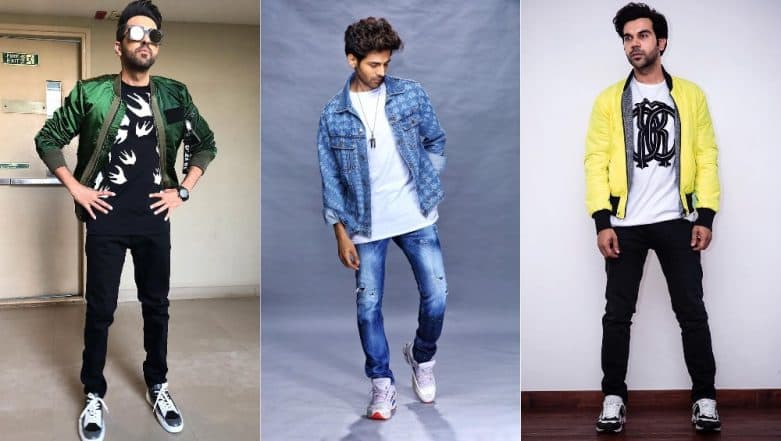 This Valentine's Day, let's keep things simple and fresh. Women like it when the guys know their fashion well. However, it is not an easy feat for men to dress and impress. While many guys are already in a relationship so perhaps they don't have to put their heart and soul into attracting more attention from their baes. But when it comes to singles who might get lucky with their dates for the evening, it is more than necessary that they focus some of their attention on what they wear.  Of course, these tips are universal so every man can take some lessons.
Considering how the latest trend involves guys to serenade their partners in semi casuals, Valentine's Day does not have to be any different. They can don outfits that spark comfort and not OTT  too. Yeah, by that we mean you don't have to be Ranveer Singh about your ensembles but you don't have to be a dull dud with your looks too. Take some style-inspo from Kartik Aaryan, Ayushmann Khurrana, Rajkummar Rao and Shahid Kapoor to name a few.
Suave bomber jackets
Ayushmann Khurrana
Rajkummar Rao
Don't underestimate the effect of bomber jackets on people. Take cues from Ayushmann and Rajkummar on how to nail a good V-Day date style by using the best of your wardrobe looks along with the bomber jackets.
Keep the chocolate boy looks with a touch of springtime
In case you're not confident on rocking a bomber jacket, lose them. Go for a spring vibe and wear something that isn't too kitschy but also not too dull.
Denim-on-denim style
This never gets old. In fact, you can even ask your partner to don a denim-on-denim ensemble and you guys can twin on Valentine's Day. Who knows, maybe you can even snag a nice deal for being the best-dressed couples.
A little bit of leather while the weather is cold
A leather jacket is good and all but have you tried leather pants? Considering how Mumbai has been accommodating to the cold breeze, it wouldn't be a hot mess down there. Give it a try!