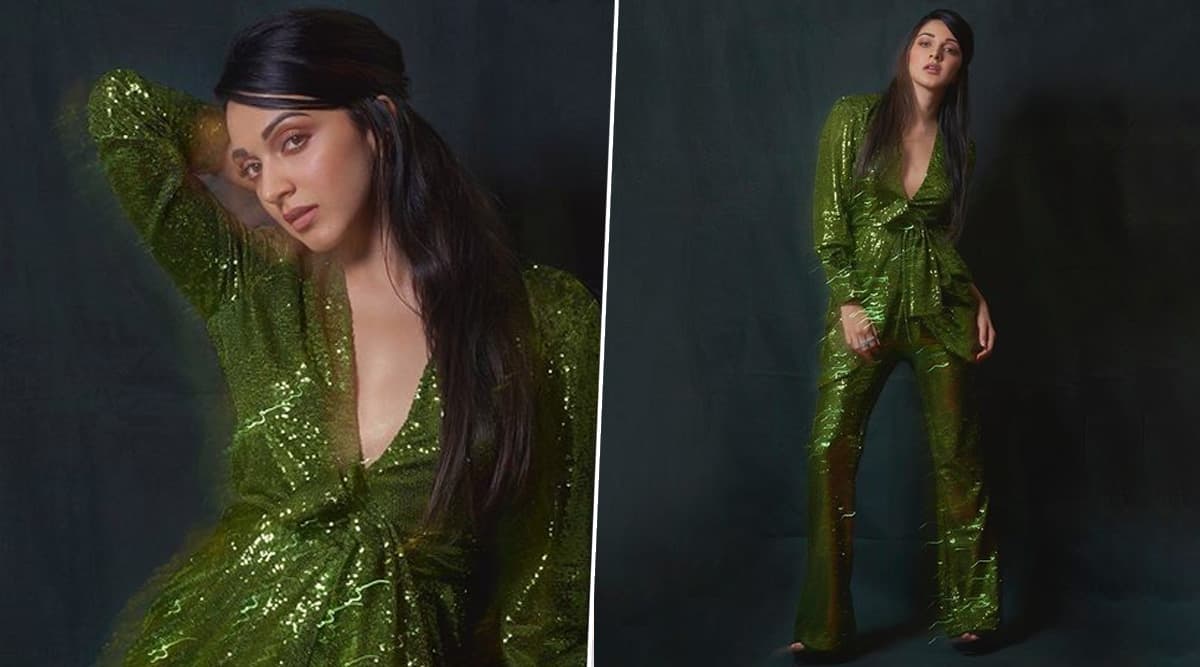 December has already begun and nobody will judge you if you have already started buying Santa costumes because. Even though it is barely the 1st of December but you get the drift! But amidst all the super gorgeous Kiara Advani share a picture of herself on Instagram and while fall in love with her once again, we cannot help but stop ourselves from thinking that she looks a super sexy Christmas tree! Maybe it is the Christmas vibes talking and not us, but isn't the green shimmery pantsuit making her look like one of Santa Claus' elves?
Not don't kill us, she does look super gorgeous and 110 marks for the photography skills. The photographer has taken one of the best motion blur pictures and the shimmery outfit is doing complete justice to that, but she is definitely looking like he sexiest elf around. Take a look at the picture and decide for yourself:
View this post on Instagram
While we collectively pick our dropped jaws, we are happy that Kiara is giving away such sexy Christmas vibe. For those who would want to know Kiara was styled by Mohit Rai and her outfit is from Cinq à Sept. Also, we can't take our eyes of Kiara Advani toned body. We all want to know Kiara Advani's workout, diet and exercise routine! The actress apparently, never misses out on her workout session and the day she is not able to exercise, she burns calories by dancing. In the gym, she focuses on core training, callisthenics and functional training like battle rope, kettlebell swing, etc.