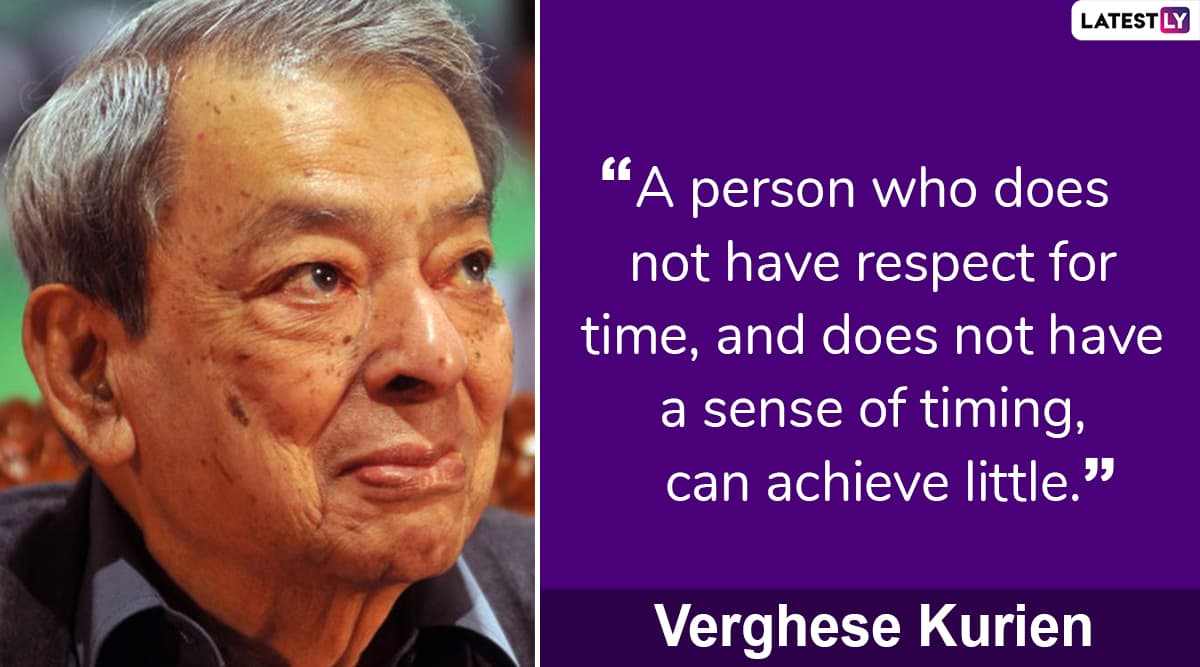 November 26 marks the celebration of National Milk Day in India. This day is celebrated to honour Dr Verghese Kurien, the Father of White Revolution in the country. Born on November 26, 1921, Dr Verghese Kurien would have turned 98 today. He played a very important role in bringing India on the global map as the largest milk producer. He started the "Operation Flood",  a project of  National Dairy Development Board (NDDB) in the year 1970. This project made dairy a sustainable option for farmers and provided employment opportunities to many of them. NDDB made Indian dairy the largest self-sustaining industry in the country. Dr Kurien's efforts gave birth to Amul, which is India's largest dairy brand today. Dr Kurien was a great social entrepreneur and on his 98th birth anniversary, we look at some of his quotes that define his principles. On National Milk Day 2019, we give you some of Dr Kurien's famous sayings and images which can be sent as inspiring messages and greetings. National Milk Day 2019: Amul Topical Pays Tribute to Dr Verghese Kurien, Father of Milk Revolution on His 98th Birth Anniversary.
Dr Verghese Kurien used his networking skills and resources effectively to get international support for the cause. He also managed to get government support in fuelling the dairy industry further. He wrote a book, I Too Had a Dream, which describes his vision and how he worked towards achieving it. In his book, the Father of the White Revolution has recounted his life experiences. Given below are some inspiring quotes by Dr Kurien, which you can share on this day. National Milk Day 2019 Date And Significance: All About The Day That Celebrates The Life of Dr Verghese Kurien.

Verghese Kurien famous quotes (Photo Credits: File Image)Quote reads: "A person who does not have respect for time, and does not have a sense of timing, can achieve little." ― Verghese Kurien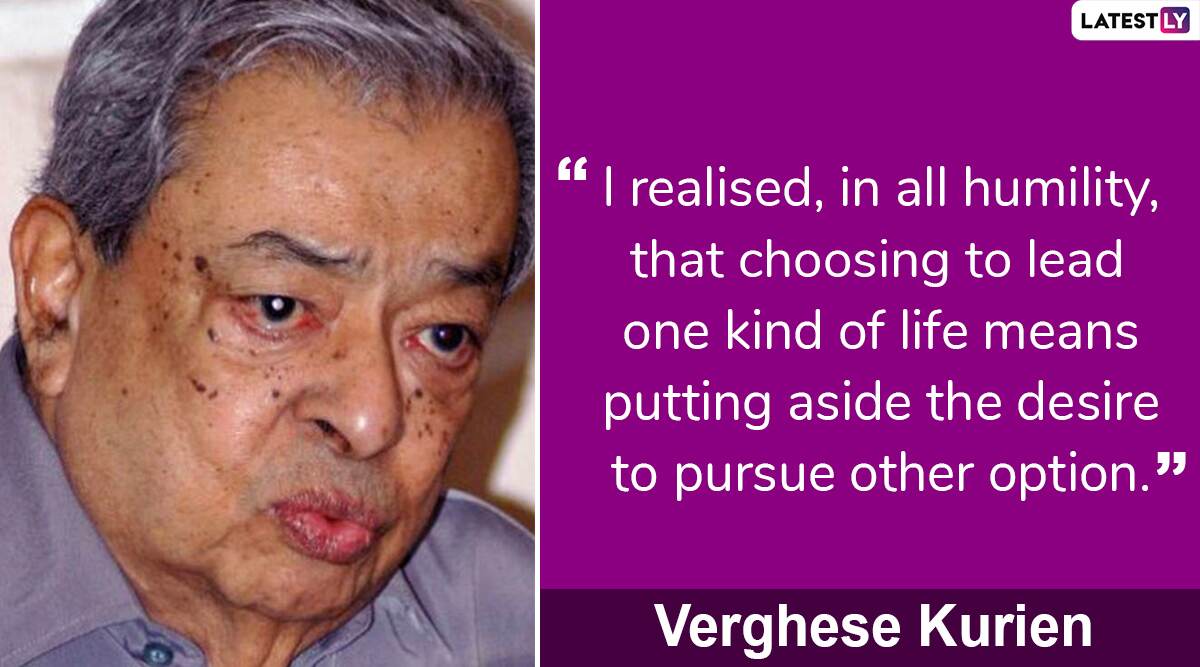 Quote reads: "I realised, in all humility, that chosing to lead one kind of life means putting aside the desire to pursue other option." ― Verghese Kurien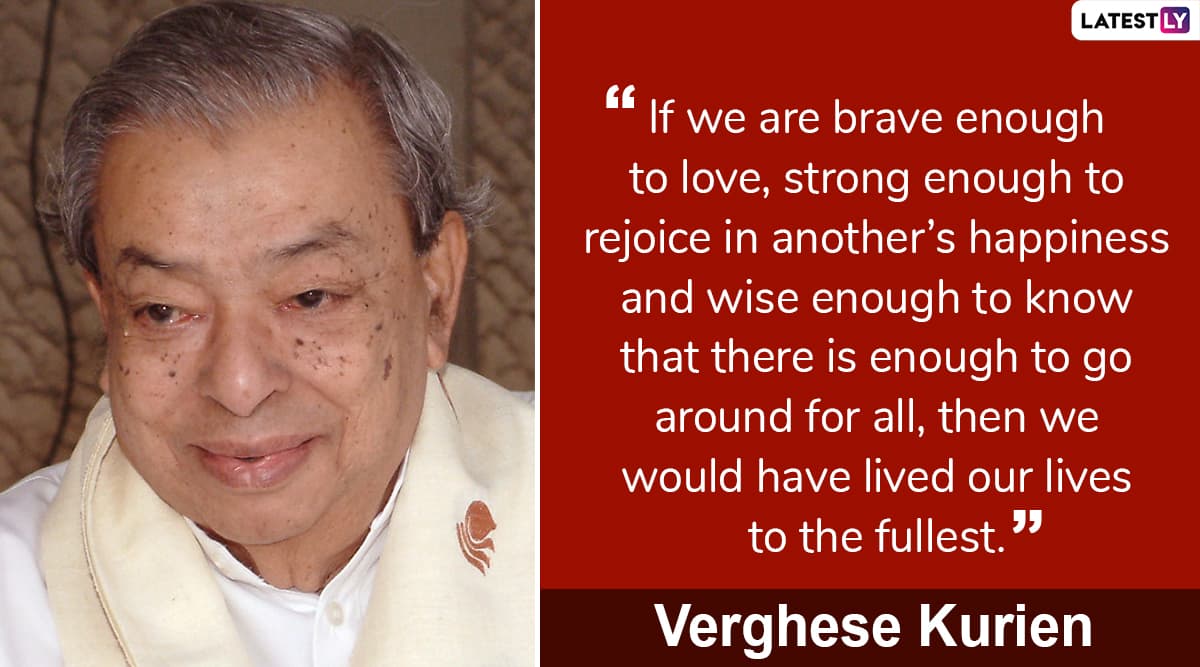 Quote reads: "If we are brave enough to love, strong enough to rejoice in another's happiness and wise enough to know that there is enough to go around for all, then we would have lived our lives to the fullest." ― Verghese Kurien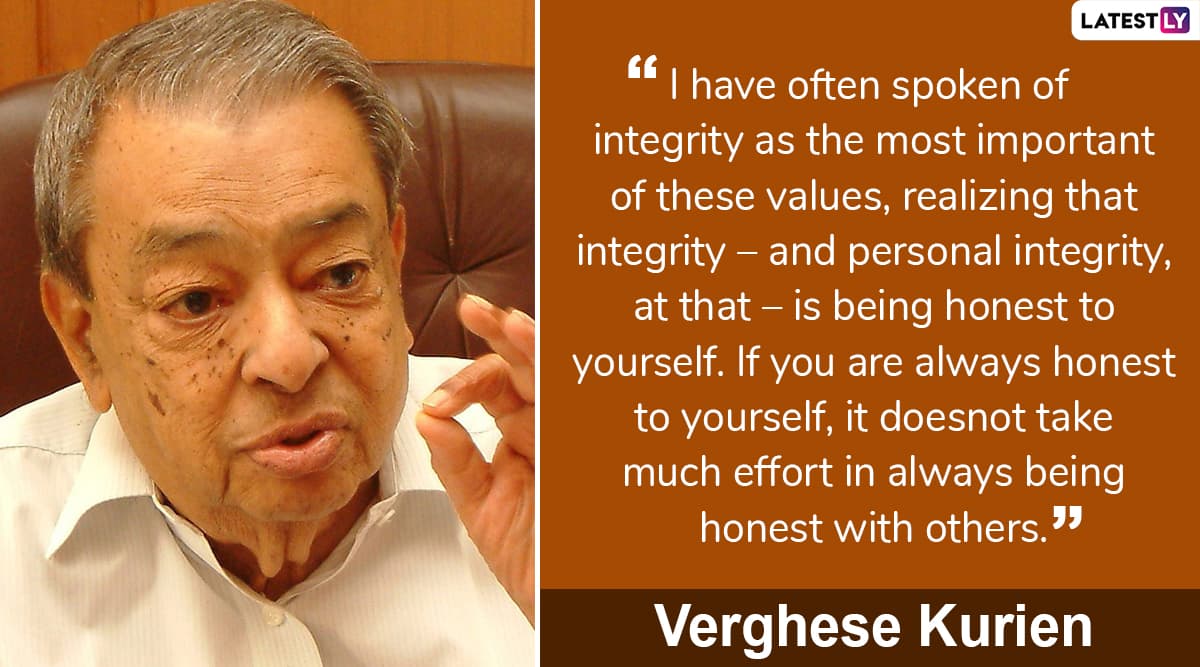 Quote reads: "I have often spoken of integrity as the most important of these values, realizing that integrity – and personal integrity, at that – is being honest to yourself. If you are always honest to yourself, it does not take much effort in always being honest with others." ― Verghese Kurien
These quotes reveal how much he valued honesty and integrity. Despite achieving so much, he was a humble man. We hope the above quotes and sayings help you to send across the messages for the occasion of National Milk Day 2019.