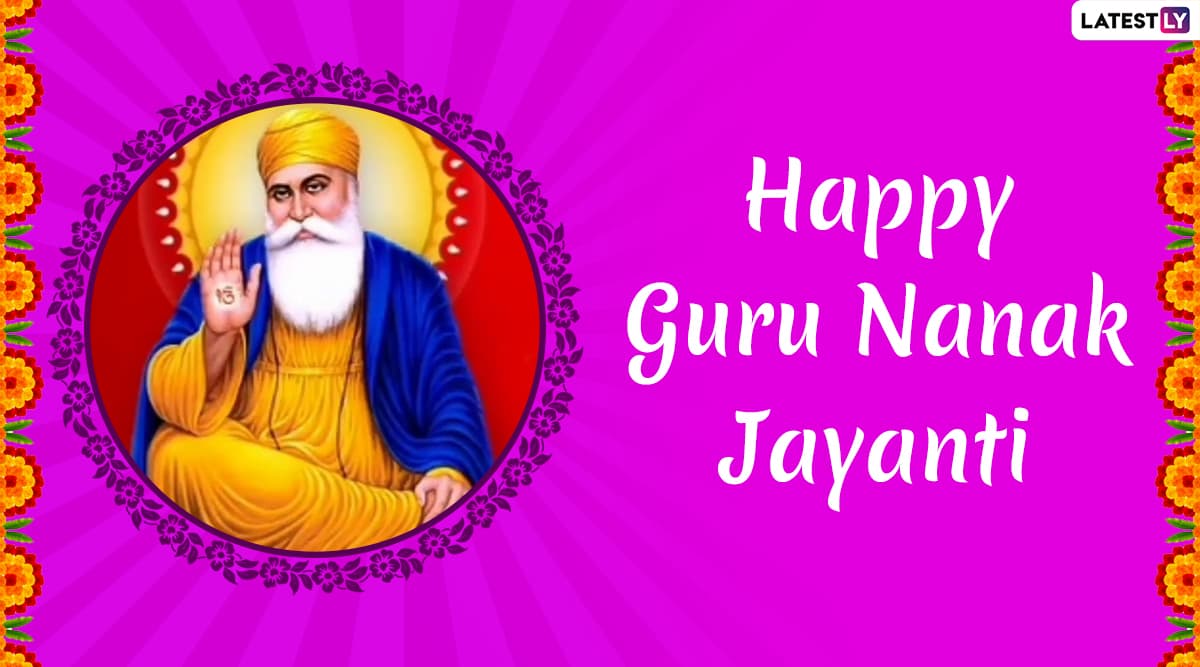 The 550th birth anniversary of the first guru of Sikhs, Guru is celebrated on November 12. The festival is also known as Guru Nanak Jayanti. On the occasion of Guru Nanak Parkash Purab, devotees throng gurudwaras to seek blessings of the almighty. Early in the morning Prabhat Pheris are organised in various cities of the country. On Guru Nanak Jayanti, The Golden Temple in Amritsar is decorated with lights and lakhs of devotees visit the holy shrine to offer prayers. Worshippers can also watch the live streaming from the Golden Temple online. Guru Nanak Dev 550th Birth Anniversary: Shabad Kirtans And Prayers to Offer on Gurpurab.
Guru Nanak Dev was the founder of Sikhism. He was born at Rai Bhoi Ki Talvaṇḍi village in Nankana Sahib, now part of Pakistan. A day prior to the Guru Nanak Jayanti, a religious procession, referred to as Nagarkirtan. Guru Nanak believed that there is no Hindu and no Muslim, and there is only one God who is formless. Guru Nanak Dev words are registered in the form of 974 poetic hymns in Guru Granth Sahib. Guru Nanak Jayanti 2019: 10 Facts To Know About Sikh's First Guru on His 550th Birth Anniversary.
Watch Live Streaming From Golden Temple:
Guru Nanak spread the message of unity of all humanity, including love and respect for each other. Guru Nanak Dev Ji preached about equality as he did not believe in the concept of caste or religion. Guru Nanak Dev Ji's teaching majorly involved three things- "Vand Chakko", "Kirat Karo" and "Naam Japo". "Vand Chhako" means sharing with others and helping needy people. "Kirat Karo" implies that one should earn a livelihood without any fraud and cheating. Whereas, "Naam Japo" focuses on remembering the god every moment.
Meanwhile, days before the 550th birth anniversary of Guru Nanak, both India and Pakistan opened the Kartarpur Corridor. Indian pilgrims can now travel through the corridor to offer prayers at Darbar Sahib Gurudwara in Pakistan. The six-km-long corridor connects the Indian town of Dera Baba Nanak with Kartarpur, where the first Sikh guru spent the last 18 years of his life.