It's the day to have fun, play pranks and make a fool out of your friends, siblings and family members, the April Fools' Day! And have you thought of some pranks in mind, that could play on your boyfriend? April 1, the April Fools' Day is an annual celebration to play pranks, hoaxes and have a good laugh. This year, however, the situation is a bit different, because of the widespread of Coronavirus. It is not really ideal to make pranks and fool people when they are already worried about the scenario. But then you can always send across funny messages and greetings. On this April Fools' Day 2020, we have got you a collection of funny yet cheesy romantic lines which you can send to your boyfriend and appreciate the 'fool' in your life! Cute, right? So go ahead and check some of the funniest messages and greetings for April Fools' Day 2020, cute and cheesy lines, images which you can download for free and send your lover. Cancel April Fool's Day 2020! This April 1, Let's Spread Smiles Instead of 'Purported' Fake News as Funny Pranks.
April Fool's Day is one of the funniest days on the calendar. People are fooled, made fun of, and there several pranks played on April Fools' Day. Some of the practical jokes and pranks are revealed on the following day. If you are searching for the funniest and most amazing WhatsApp messages, then you need not worry as we covered it all for you. We, at LatestLY, present you the latest collection of WhatsApp messages and forwards that you will love sending to your lover on this special day and have some fun in your romance. April Fool's Day 2020 Fun WhatsApp Forwards: Funny Messages, GIF Images and Quotes to Share With Everyone and Spread Some Laughs.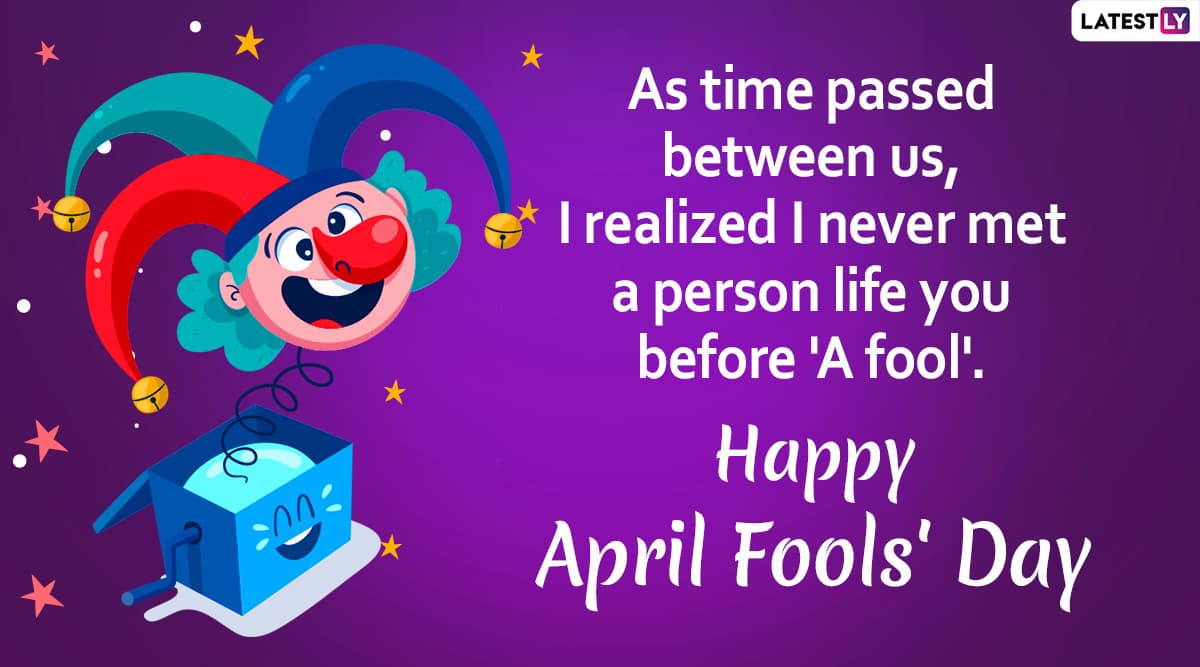 Message reads: As time passed between us, I realized I never met a person life you before 'A fool'. Happy April Fools' Day!
Message reads: I like your romance, you love, your passion, also your foolishness. Happy April Fools' Day!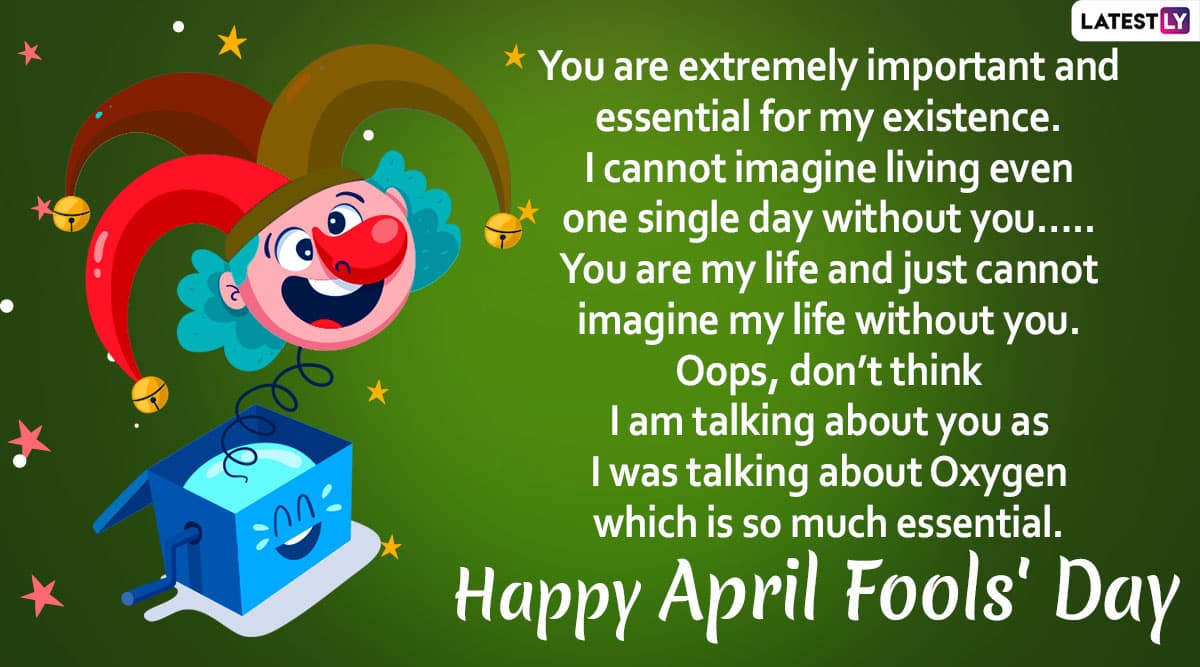 Message reads: You are extremely important and essential for my existence.I cannot imagine living even one single day without you….. You are my life and just cannot imagine my life without you. Oops, don't think I am talking about you as I was talking about Oxygen which is so much essential. Happy April Fools' Day!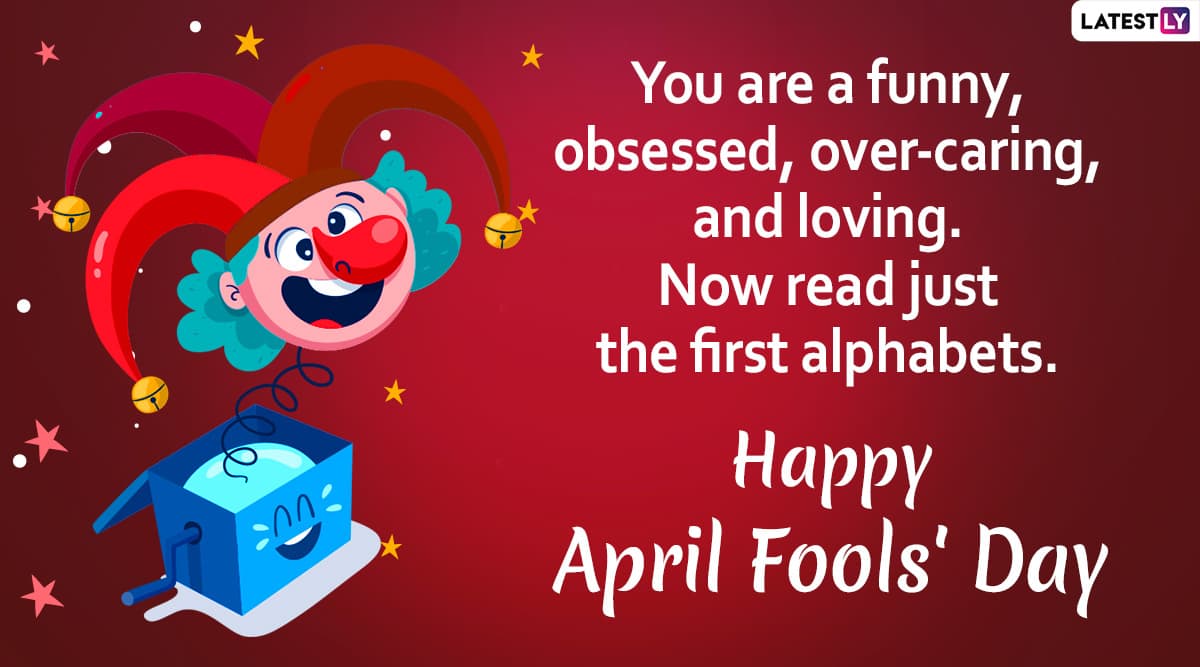 Message reads: You are a funny, obsessed, over-caring, and loving. Now read just the first alphabets. Happy April Fools' Day!
The April Fools' Day, are you ready with the set of your pranks and jokes? However, with Coronavirus outbreak at its peak, circulating funny WhatsApp messages and images would be more apt. We hope the above messages help you to convey your feelings of fun and romance to your lover.
(The above story first appeared on LatestLY on Apr 01, 2020 09:12 AM IST. For more news and updates on politics, world, sports, entertainment and lifestyle, log on to our website latestly.com).