Let the deafening chants of "Ganpati Bappa Morya" not stop as MumbaiCha Raja arrives in grand style. Yes, the first look of Lalbaugcha Raja 2018 has been unveiled for Ganeshotsav this year, and devotees of Lord Ganesh just cannot keep calm. One of Mumbai's oldest and most famous Ganesh Pandal, 'Lalbaugcha Raja Sarvajanik Ganeshotsav Mandal' showcased the idol of Ganesh on Tuesday, two days before Ganesh Chaturthi 2018. Worshippers are too excited about seeing Lalbaugcha Raja 2018 first look as the idol is known as the 'one who fulfils all wishes'. And naturally, the search for Lalbaugcha Raja 2018 images, Lalbaugcha Raja 2018 photo, Lalbaugcha Raja 2018 HD images and wallpapers for free download on internet soared. Devotees also shared the first look on WhatsApp, Facebook, Twitter and Instagram to wish Happy Ganesh Chaturthi 2018 in advance. Lalbaugcha Raja 2018 First Pictures: See Pratham Darshan Video And Photos of Mumbai's Most Famous Ganesh Pandal.
Established in 1934, the Lalbaugcha Raja Sarvajanik Ganeshotsav Mandal, formerly known as Sarvajanik Ganeshotsav Mandal, Lalbaug in Lalbaug Market, has entered its 85th year. According to the official website, the 10-day Ganeshotsav festivities at Lalbaugcha Raja will be inaugurated on Thursday on 4 am IST. However, before that everyone can take a good look at the Bappa who simply left us mesmerised with his aura. Ganpati Bappa is looking magnificent in bright red dhoti and yellow sash with lesser ornaments but a big golden crown with intricate designs. He is seen holding a chakra and shankh in his upper two hands while he raises his right hand to bless his devotees. A gada is placed near his left leg. Ganesha's best friend as well as his ride, the rat is also erected near him. We also see a deer placed on his left side. Overall, the entire decoration from Lord Ganesha idol to pandal is just so beautiful to look at. Lalbaugcha Raja's Looks From 2013 to 2018: View Pics of Mumbai's Most Popular Ganpati Pandal Over the Years.
Here we present to you pictures of Lalbaugcha Raja 2018 to take a good look at. You can also download Lalbaugcha Raja 2018 photos and wallpapers in HD quality for free. Along with Lord Ganesha images, we have also presented messages and greetings to wish your friends and family members, colleagues, neighbours and relatives a very Happy Ganesh Chaturthi 2018 in advance.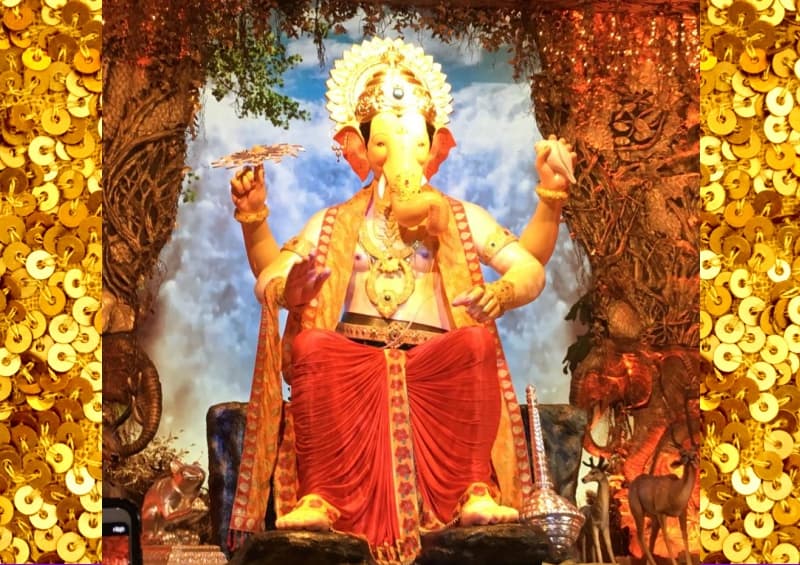 Lalbaugcha Raja 2018 Photo With a Text Message: May Ganesha always stay your mentor and protector and remove obstacles from your life. Wish you and family a Happy and blessed Ganesh Chaturthi!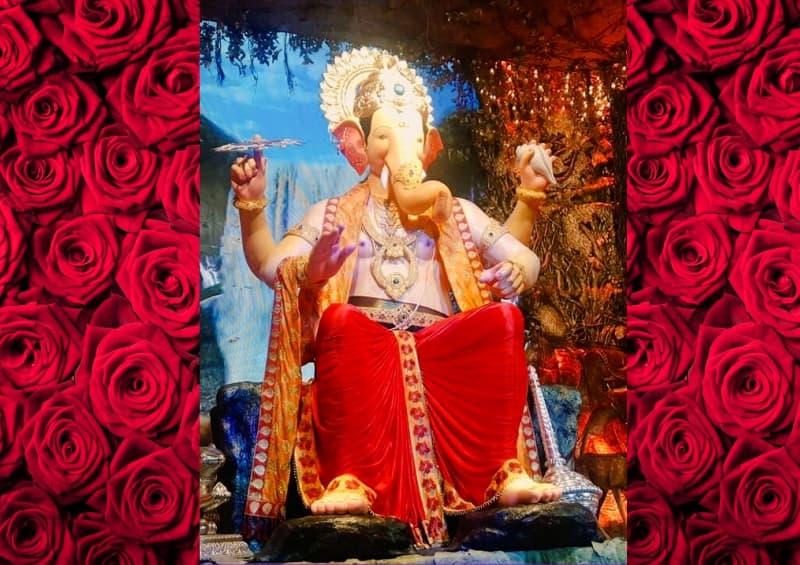 Lalbaugcha Raja 2018 Picture to Wish Happy Ganesh Chaturthi: Wishing you a Happy Vinayak Chaturthi. May the grace of God keep enlightening your lives and bless you always.
Lalbaugcha Raja 2018 Photo With WhatsApp Message: Ek Do Teen Char, Ganapathi Ki Jay Jay Kaar, Paanch Sche Saat Aaath, Ganapati Hai Sabke Saath, Happy Ganesh Chaturthi.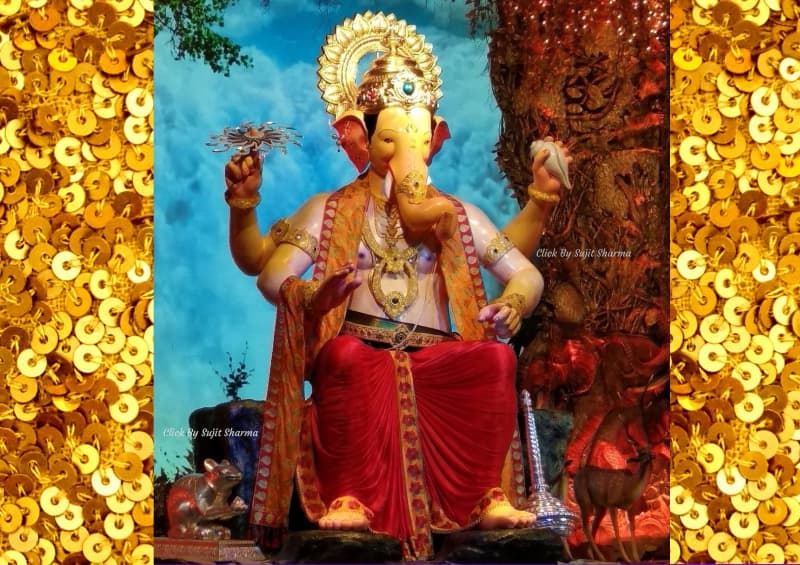 Lalbaugcha Raja 2018 Photo With Ganesh Mantra Message: Shree Vakratunda Mahakaya Suryakoti Samaprabha Nirvighnam Kuru Me Deva Sarva-Kaaryeshu Sarvada॥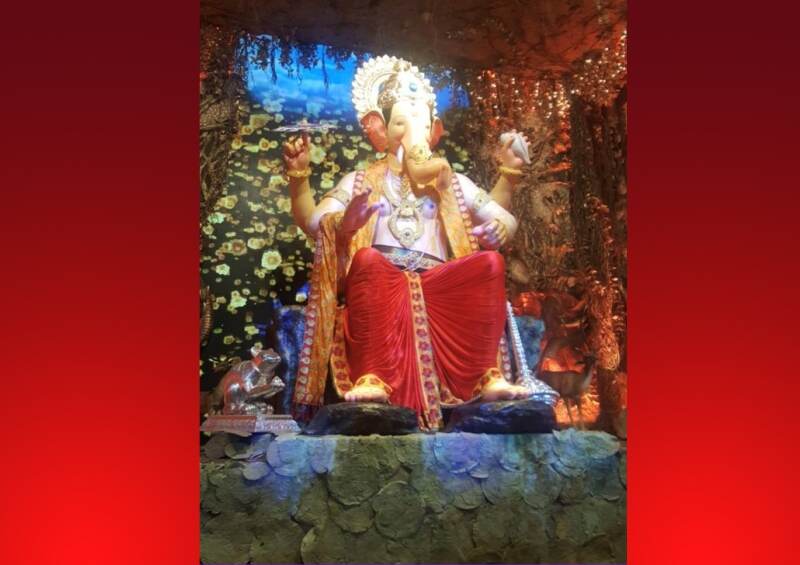 Lalbaugcha Raja 2018 HD Photo With Text Message: On the happy occasion of Ganesh Chaturthi, I wish that good fortune may always be on your side.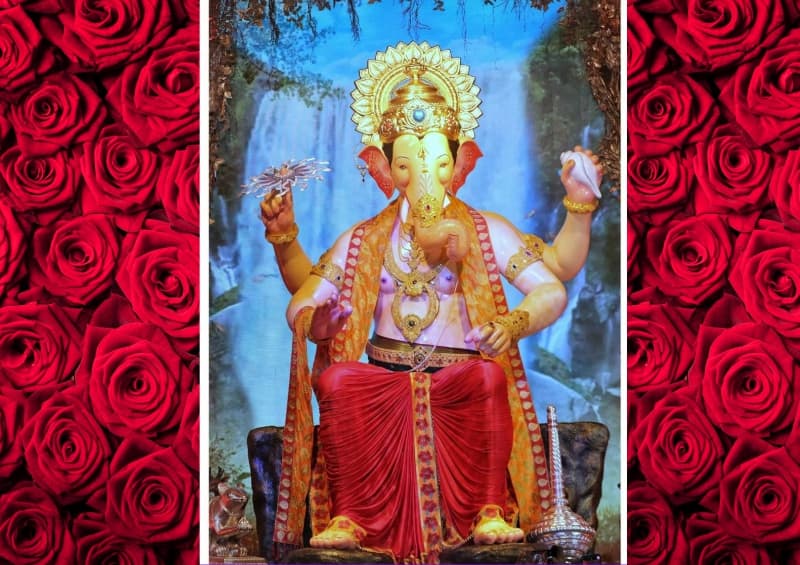 Lalbaugcha Raja 2018 Image With Message: I pray to Lord Ganesha that may you have a prosperous and long life. Happy Ganesh Chaturthi!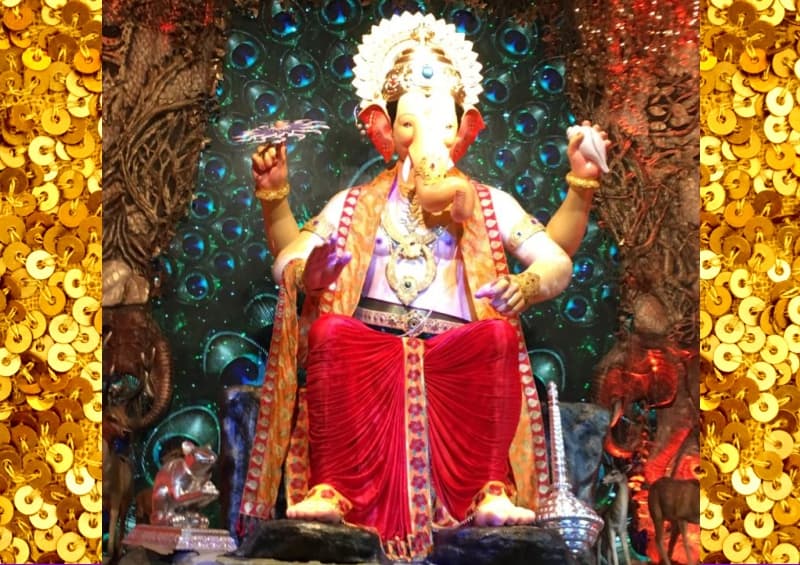 Lalbaugcha Raja 2018 First Look Photo With Message: Wishing that Lord Ganesha...fills your home with...Prosperity & fortune...Best wishes on Ganesh Chaturthi!!
These were the beautiful photos of Lalbaugcha Raja 2018 after his first look was unveiled on September 11. We had seen Ganesh draped in red dhoti in 2004 and 2011 in recent times and he is back to grace the world in his prime avatar this year. Along with these lovely photographs of Lord Ganesha, let the melodious and energetic Ganesh song begin - "Ganpati Bappa Morya....Mangal Murti Morya". We wish everyone celebrating the grand festival, Ganesh Chaturthi Chya Hardik Shubhechha!