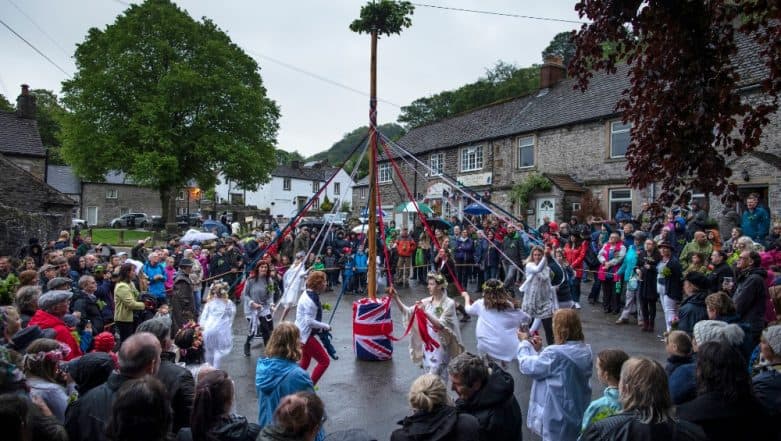 May Day is observed on May 1 in different countries around. While it is mostly observed as International Workers' Day or Labour Day in the UK, the tradition has origins in pagan festivals that celebrate spring and fertility. It is known also as Beltaine (or the Anglicised 'Beltane') and has various cultures and beliefs attached to it. May Day was an ancient pagan holiday celebrating the beginning of summer. Europeans and Americans celebrate the day with maypole dancing and anti-capitalist protests. However, nowadays, people look forward to May Day expecting a long weekend. As May 1 falls on a Wednesday this year,  it is expected to give office goers a mid-week break.
Origin, History and Celebrations Associated with May Day
There are various theories on how May Day came into being. It says three different celebrations in late April have merged giving May 1 its special significance. In Ireland and Scotland, Gaelic May Day also known as Beltane, was held halfway between the spring equinox in the middle of March and the summer solstice in the middle of June. Villagers marked the onset of summer, Beltane with bonfires and different rituals to keep their crops and cattle safe. It was also accompanied by a big feast. Labour Day 2019 Wishes: Best Quotes, WhatsApp Messages, GIF Greetings to Commemorate Struggle, Dedication and Commitment of The Proletariat Class.
Romans also celebrated Flora, the goddess of flowers in April during summer. The current May Day celebrations are believed to be a mix of it all. Over the years, May Day has become a secular festival. Maypole has almost become synonymous with May Day celebrations in the UK. Originating from pagan traditions, May Day celebrations call for cutting of young trees to marking the beginning of summer. People dance around the May Pole, celebrating the day. Morris dancing is a popular event associated with May Day when men wear colourful clothes. Signifying spring, a 'May Queen' adorned with flower garlands and sometimes a 'Green Man' make appearances in the festivities.
However, May Day across the world witnesses labour movements and demand for work rights. May 1 was chosen for the protest as it aligned with the anniversary of Haymarket affair in Chicago where police killed four people at a peaceful protest after someone threw a bomb in the crowd. The event had a huge impact on labour movements and workers' rights across the world. Today, schools, colleges, government institutions, and most other organisations remain closed on May  Day.