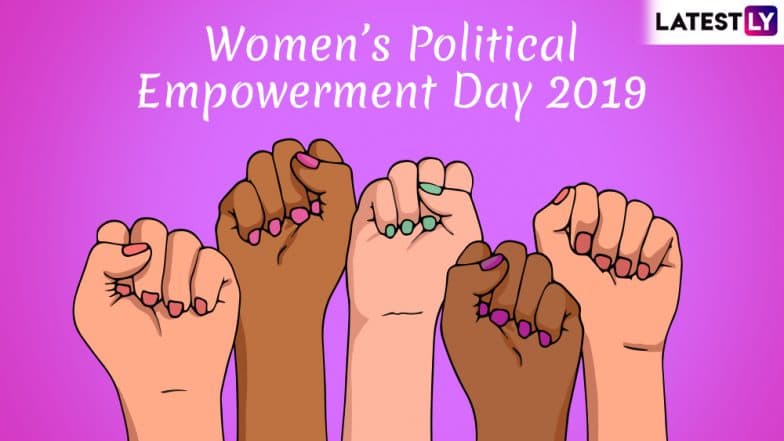 April 24 is celebrated as Women's Political Empowerment Day every year. The idea is to bring to focus the need for female representation in politics. Much of the world's political space today is occupied by men. Female leadership are too few and too far between. Everywhere else, women have been breaking the glass ceiling, but politics is one space where they have been underrepresented. It's not just a question of simple representation for the sake of numbers. Women's participation in politics is important to further female causes and to bring women's issues to the forefront. In keeping with this purpose, Women's Political Empowerment Day is observed every year since 1994 to create awareness about the women representatives rights and duties. From Indira Gandhi to Sushma Swaraj, 13 Most Powerful Women in Indian Politics. 
The History of Women's Political Empowerment Day
In countries like India, much of the female population, especially in the rural hinterlands, do not have political know-how or know their rights and duties as citizens. Financial dependence and inferior social standing have left women out of the political processes let alone become leaders.
The Panchayati system of governance operative in India's rural lands is traditionally controlled by men. But this changed in 1993. Not only did the Indian government make Panchayati Raj institutions a part of the constitution, but also gave 33 percent reservation to women.
This was India's first step towards involving women in the country's governance at grass root levels, the 73rd Constitutional Amendment ensured reservation of at least one-third seats for women.
To mark this occasion,  the first Women's Political Empowerment Day on April 24, 1993, was observed.
The Objectives of Women's Political Empowerment Day
Women's Political Empowerment Day has been celebrated every year since 1994. The objective is to create awareness about the political rights and responsibilities of female leaders.
The day also aims at fostering solidarity, exchange of best practices and experiences, creating awareness about women's empowerment in politics and to evolve strategies for the future.
What is the Significance of Women's Political Empowerment Day?
Underrepresentation of women in the country's governance has been a pressing issue, particularly when it comes to women's causes. Without effective female leadership, issues such as domestic violence, sexual harassment and reproductive rights won't be adequately addressed.
The changes have helped women from the grassroots enter the Indian political sphere. Issues pertaining to the women's problems have been brought to notice at the community and national level. Women's participation has helped create, develop and promote livelihood options through self-help groups, cooperatives and Micro, Small and Medium Enterprises.
Women leaders have revolutionised governance by focusing attention on issues such as gender inequality, domestic abuse, reproductive wellness and education more efficiently than their male counterparts.