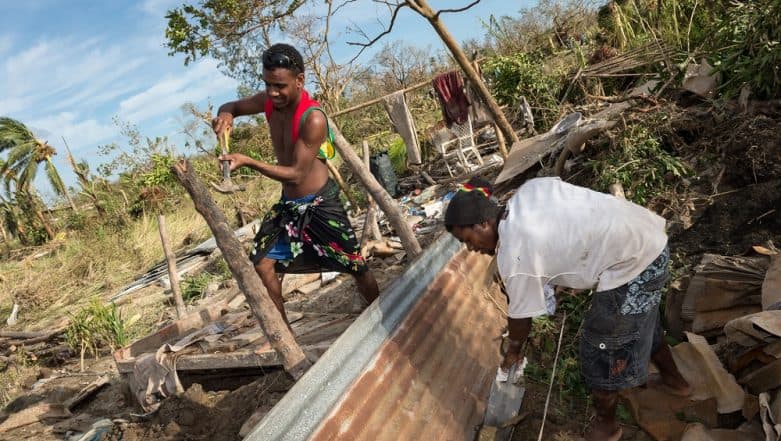 World Civil Defence Day is celebrated every year on March 1. Civil defence is an effort to protect the citizens of a state from military attacks and natural disasters. The World Civil Defence Day is created by a decision of the International Civil Defence Organisation (ICDO) General Assembly in 1990. After the end of the Cold War, the focus of civil defence has largely shifted from military attack to emergencies and disasters in general. Hurricane Florence: More Than a Million People have Been Ordered to Evacuate Ahead of Storm.
The need for civil defence was originated by the experience of the bombing of civilian areas during the First World War. In the United States, the Office of Civil Defense was established in May 1941 to coordinate civilian defence efforts. In most of the North Atlantic Treaty Organization (NATO) states and even in the Soviet Bloc during the 1950s and 1960s, many civil defence practices took place to prepare for the aftermath of a nuclear war.
However, during the atomic age, in Western countries, strong civil defence policies were never properly implemented, because it was fundamentally at odds with the doctrine of "mutual assured destruction" (MAD) by making provisions for survivors. Meanwhile, in today's time, many countries still maintain a National Civil Defence Corps. After the September 11 attacks in 2001, in the United States, the concept of civil defence has been revisited under the umbrella term of homeland security. Donald Trump Visits Areas Affected by Hurricane Florence, Promises Residents Aid.
If we talk about India, in December last year, Union Home Minister Rajnath Singh had called for revamping of the Civil Defence organisation to make it more effective. Addressing the raising day function of the Civil Defence and Home Guards in New Delhi on December 6, Singh said with changing times there was a need to examine how to make optimum use of the organisation. The Home Minister also reiterated that the recommendations made by the Group of Ministers after the Kargil War and other Committees could be looked into for the proposed revamping to improve the Civil Defence Organisation.