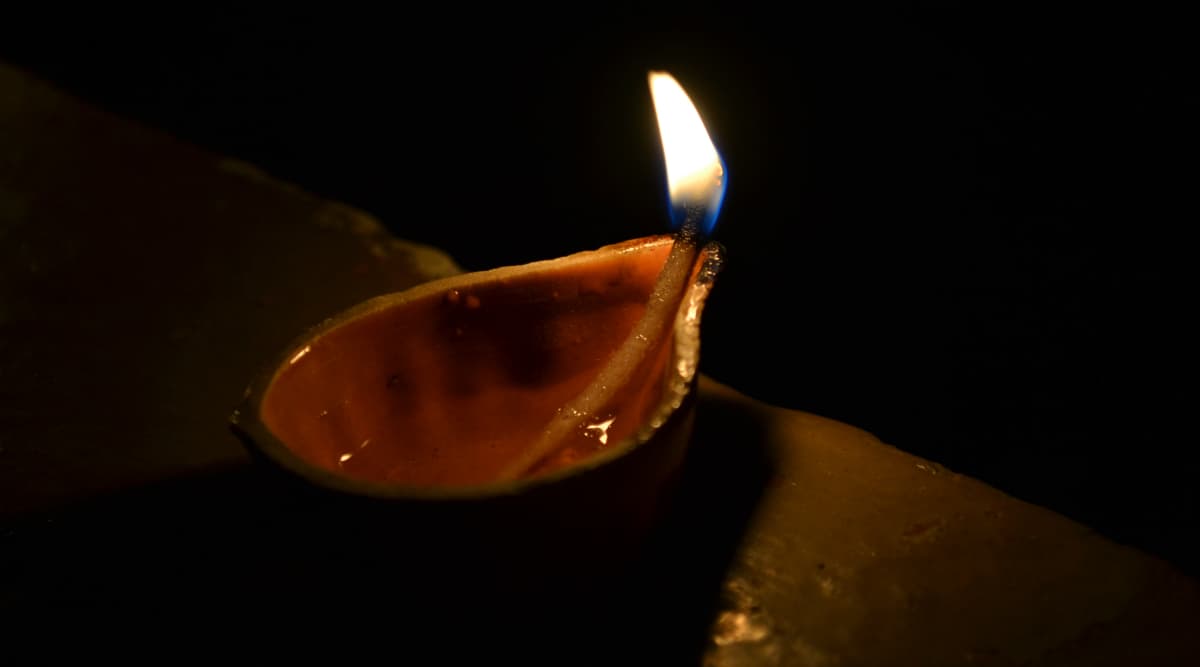 The five-day grand festivities of Diwali is upon us. It began on October 25, with Dhanteras. Dhanteras is the first day of Deepavali celebrations and is also known as Dhantrayodashi. It is customary for devotees to light the Yama Deepam (Diya for Yamraj) and pyar to the god of death. Yama Deepam celebration is basically a ritual where devotees whole-heartedly rever to Yama Devta and perform the Dhantrayodashi Puja. Yama Deepam 2019 will be commemorated on October 26, during the Shubh Muhurat time which is also known as Yama Deepam Sayan Sandhya.
The offering of the Diya is done during this specific Muhurat as it is said to please the deity the most, and one this day people pray to Lord Yamaraj to ward off the untimely death of their family members. Dhantrayodashi, derived from Dhanvantari Trayodashi, is said to be the day that Goddess Lakshmi came out of the ocean during the churning of the Milky Sea. She is revered on this day. This day is also celebrated as the birth anniversary of Lord Dhanvantari, the teacher and the father of Ayurveda. As we prepare to celebrate this auspicious day, here is everything you need to know about the significance of Yama Deepam, Dhantrayodashi Puja Vidhi and Shubh Muhurat.
When is Yama Deepam 2019?
Yama Deepam is the lighting of a home-made Diya, which is made with wheat flour, outside the home, for the God of Death, Yamaraj. This ritual of keeping a Diya and offering our prayers to Lord Yama, asking for him to ward of any untimely deaths in the family, is also called as Deepdan for Yamraj. This is observed on Trayodashi Tithi during Diwali. While Trayodashi Tithi begins on October 25, the Yama Deepam will be lit on October 26, during the shubh muhurat.
Yama Deepam Shubh Muhurat
Yama Deepam Shubh Muhurat is the auspicious timing during which this dan of the deepam is done for Lord Yamaraj. Also known as Yama Deepam Sayan Sandhya, this Muhurat falls on October 26, 06:09 PM to 07:23 PM with a complete duration of 01 hours and 15 mins.
Trayodashi Tithi Begins - 07:08 PM on Oct 25, 2019
Trayodashi Tithi Ends - 03:46 PM on Oct 26, 2019
Yama Deepam Sayan Sandhya - 06:09 PM to 07:23 PM
What is the Significance of Yama Deepam?
As mentioned, Yama Deepam is the ritual that people follow to ward of untimely deaths by pleasing the God of Death. The Diya is lit outside the house, during the Sandhya time. It is believed that this tradition of deepdan pleases the Yama Devta and he protects people from any accidents and other uncertainties.
The Story Behind Yama Deepam
The tradition of Yama Deepam emerges from a story of a sixteen-year-old son of King Hima, who was doomed to die of a snake bite on the fourth day of his marriage. The son's wife, who knew about this, did not let him sleep on the fourth day of their marriage, and laid out all her gold and silver jewellery at the entrance of their room, and lit small diyas. In order to keep him away, she started narrating stories and singing songs to her husband. When Yama came in the form of a serpent, he is said to have been blinded by the mountain of ornaments. The soothing voice of the wife, is said to have calmed Lord Yama, who listened to her songs and stories all night and left peacefully. Since then, this day is celebrated as Yama Deepdan.
Diwali is one of the most anticipated festivals in India and Yama Deepdan is a crucial part of this celebration. We hope that this article helps you in beginning your Diwali celebrations with the right rituals and traditions. Here's wishing everyone a very Happy Diwali and a prosperous Dhantrayodashi.