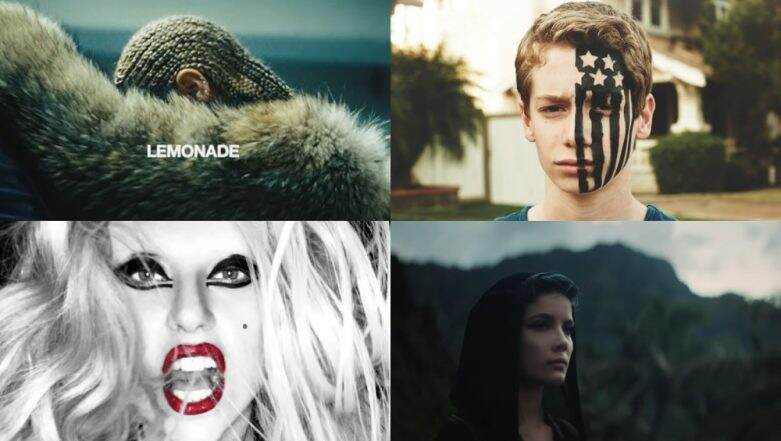 Before we directly dive into the tracks that celebrate the Fourth of July, here's wishing everyone a Happy Fourth of July! For those who are unaware of the significance of the day, it is when the United States of America acquired independence. They received their freedom from the British and colonisation and chose the Fourth of July to be their day of celebration. If you did read some history, the Fourth of July is the day when the Declaration of Independence of the US was adopted back in 1776. Happy Fourth of July! Here Are 10 Bikini Pictures of Selena Gomez, Kylie Jenner, Bella Thorne For Your Inspiration!
Fireworks, parades, family reunions, games, and much more are a way of celebration for all the Americans on this day. Of course, you need the ideal songs to enjoy the day right? Luckily, the music industry has managed to get the right tracks for the Americans. Fourth of July Significance: Know History And Celebrations Attached to the American Independence Day
Not just Hollywood but even the music industry resonates with the significance of this day as they have all created some of the finest tracks to commemorate this day. Take Lenny Kravitz's American Woman, Carrie Underwood's All American Girl, Fall Out Boy's Fourth Of July and The 1975's She's American, to name a few. Musicians and bands have ensured to bring forth some of the coolest tracks that celebrate America and the joy of victory!
You can check out the list of songs for the Fourth of July below.
Fall Out Boy - Fourth of July
Katy Perry - Firework
Halsey - New Americana
Demi Lovato - Made in the USA
Lady Antebellum - American Honey
Estelle ft Kanye West - American Boy
Carrie Underwood - All American Girl
Green Day - American Idiot
Bruce Springsteen - Born in the USA
Mariah Carey - Fourth of July
Lana Del Ray - National Anthem
Don McLean - American Pie
Lady Gaga - Americano
Beyonce - Freedom
Celebrities will soon be posting their way of ringing in this day as they celebrate the Fourth of July in the best way possible. All you have to do is stay tuned to this space so we bring you all updates on what the celebrities were up to!