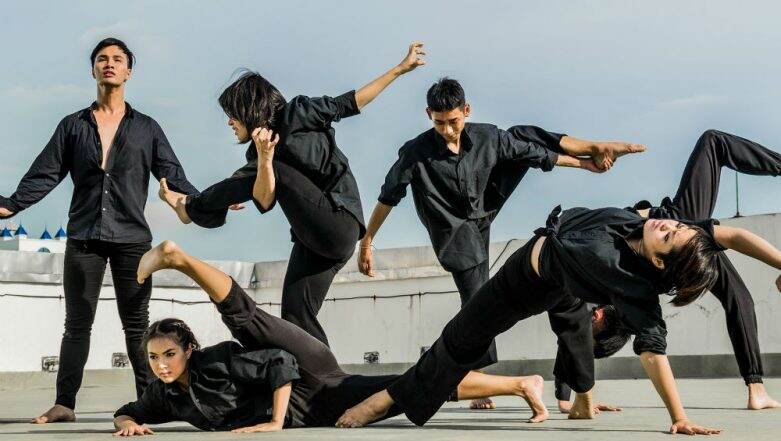 Every year April 29, 2019, is celebrated as International Dance Day 2019. It is created by the dance committee of the International Theatre Institute (ITI), the main partner for the performing arts of the United Nation Educational, Scientific and Cultural Organization (UNESCO). This event commemorates the birth anniversary of Jean-Georges Noverre who is the creator of modern ballet. UNESCO has earmarked International Dance Day to add value and importance to this form of art. The objective is to get governments, institutions and politicians to recognise the importance of dance in daily life. Dance gives us a creative outlet and improves our mood. It is also an enjoyable way to burn some calories. Dancing May Help Older Women Perform Daily Tasks Better.
Zumba Dance Workout for Weight Loss!!!
Zumba is an intense aerobic exercise which burns the calories tremendously. Dance steps are done as per music beats, which keeps you motivated throughout the session. One can lose a significant amount of weight in a month time by doing Zumba form of dance. It is a cardiovascular exercise that alternates between periods of high and moderate-intensity activity which aids in burning more calories than moderate-intensity activity alone.
Follow this Zumba dance every day to lose flab!!!
Zumba helps in toning of every muscle group, especially your back and abdominals. One can also improve their balance, posture, flexibility and endurance by doing Zumba.
30 mins Aerobic Dance Workout by Bollywood Celebrity Bipasha Basu!!!
Bipasha Basu is a fitness freak, she follows a very strict exercise regime. The aerobic dance video below will help you lose a great amount of fat. It a great cardio exercise and helps tone up the core muscle, arms, back as well as the lower body.
30 mins Hip-Hop Tabata
Tabata is an intense form of high-intensity interval training (HIIT). It helps in fat loss and improving cardiovascular health. This 30-min Hip-Hop Tabata dance is quite challenging but for sure will help you attain the best of health.
Bollywood Dance Workout!!!
Bollywood songs are always favourite dance numbers, however, one can even lose weight by doing some bhangra or garba. Below is a 10-minute intense dance workout video, which aids in weight loss and also can help tone up arms and core muscles.
Bokwa Dance Workout
Bokwa is a South Africa inspired dance workout, which involves steps like drawing numbers and letters with your feet. The name 'Bokwa' is derived from 'Bo' means boxing and 'Kwaito', an African word for a style of South African music and dance. This form of dance was conceptualised by LA-based fitness personality Paul Mavi. This form of dance workout is a combination of cardio conditioning, strength training, coordination and flexibility. According to experts, one Bokwa workout can actually help you burn around 1,000 calories.
Dancing not only helps lose weight but also act as a stress buster. It can improve mental health problems like anxiety and depression. However, it must be noted that weight loss is also associated with what you eat. For a healthy fit body, it is necessary to incorporate healthy eating habit in your daily routine.