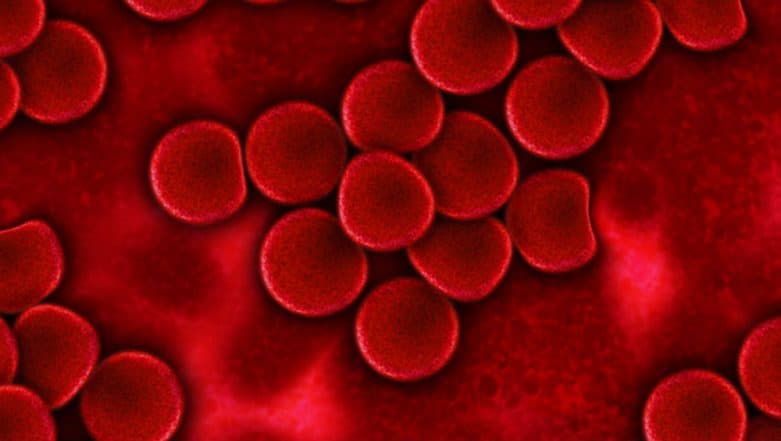 Haemophilia is an inherited genetic disorder that weakens the ability of the body to clot blood. The deficiency of a clotting protein in the blood leads to haemophilia. The disorder causes spontaneous bleeding in the body, causing blood to pool in various parts of the body.  According to Hemophilia.org, 75 percent of those with the disorder do not recieve adequate medical treatment. Over 400,000 people are afflicted around the world. Every year April 17 is celebrated as World Hemophilia Day to increase awareness about haemophilia and other bleeding disorders. The theme of World Hemophilia Day 2019 is  "Reaching Out: The First Step to Care." Let's learn more about the history and significance of World Hemophilia Day. Italian Man Who Cries Tears of Blood Has Haemolacria, A Rare Medical Condition.
This year will be the 30th World Hemophilia Day, which is celebrated in honour of World Federation of Hemophilia (WFH) founder Frank Schnabel's birthday. The WFH was established in 1963 and has its headquarters in Montreal, Canada. It has official recognition from the World Health Organization and their current President is Alain Weill. World Haemophilia Day 2018: Qutub Minar Lights Up in Red, Breathtaking Pics of The Monument.
People suffering from bleeding disorders community comes together on World Hemophilia Day to celebrate the continuous advances in treatment. They not only raise awareness but also serve to raise funds and attract volunteers for the World Federation of Haemophilia.
What is Haemophilia?
Haemophilia happens when a person doesn't bleed normally due to the lack of a clotting protein in the blood. People with the condition bleed for longer than usual after an injury. Sometimes bleeding also happens inside joints or the brain. When the blood bleeds inside a joint ,it can result in permanent damage while when it bleeds inside the brain, it can result in long term headaches.
Types of Haemophilia
There are three types of Haemophilia
1. Haemophilia A: This is the most common type of haemophile. One in 5,000 male is born with this type.
2. Haemophilia B: This second most common type of haemophilia. One in 25,000 male births is born with this type.
3. Haemophilia C, also known as Rosenthal syndrome is very rare and different from Haemophilia A and B. However, it is also caused due to the low level of blood protein in the body required to make a blood clot.
Posts related to World Haemophilia Day 2019 on Twitter
Wednesday marks the 29th World Hemophilia Day, an international day of observance to raise awareness for hemophilia and bleeding disorders. Over the next few days we'll share facts about #bleedingdisorders from around the world! #WHD2019 https://t.co/rUKlhdv9s0 pic.twitter.com/D8FfwGksQz

— HemophiliaFederation (@hemophiliafed) April 15, 2019
Don't forget to wear red on April 17 in honor of World Hemophilia Day. Ask others & raise awareness of ALL bleeding disorders. Post on social media using these tags: #WorldHemophiliaDay, #WHD2019, #hemophiliaNC, #bleedingdisorders, #TreatmentforAll #ShowYourRed #LightItUpRed pic.twitter.com/SJZ5i9MDaE

— Hemophilia of NC (@HemophiliaNC) April 15, 2019
The aim of World Hemophilia Day is to support this initiative to raise awareness about bleeding disorders. Show your support on this day by wearing red, creating dialogues around the disease and sharing posts related to this disease on social media.