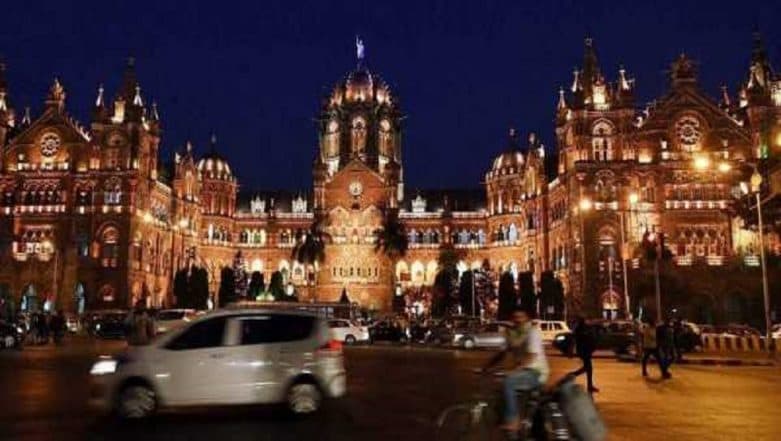 Mumbai, September 3: Chhatrapati Shivaji Maharaj Terminus station, popularly known as CSMT, is one of the busiest railway stations in the county and connects three railway lines in Mumbai. Recently, the station made its place on the list of top 10 amazing stations in the world. CSMT, also a UNESCO world heritage site, was ranked second on the list. Shri Mata Vaishno Devi Shrine, CSMT Railway Station Among Best Swachh Iconic Places Declared by Ministry of Jal Shakti.
Travel website, Wonderslist, had made of list of top 10 amazing stations which consisted of various railway stations around the world that are not just stations but also 'architectural triumphs' as well as historical relics. The list was dominated by Grand Central Terminal in New York, whereas the third spot was given to St. Pancras International in London. Mumbai's CSMT Railway Station to Be Declared No Begging, No Hawking Zone From May 1.
Tweet by Central Railway:
Chhatrapati Shivaji Maharaj Terminus station, an architectural marvel, is in top 10 amazing stations in the world. The iconic station building is the only station in the #worldheritage list.https://t.co/qMFaV6Z1lD

— Central Railway (@Central_Railway) September 2, 2019
CSMT, formerly known as Victoria Terminus, was designed by British architectural engineer Frederick William Stevens. The design was inspired by Victorian Italianate Gothic Revival architecture. The construction was completed in 9 years in 1887, the year marking the golden jubilee (50 years) of Queen Victoria's rule.
The station's name was changed to Chhatrapati Shivaji Terminus in March 1996 to honour Shivaji. In 2017, the railway station was renamed to Chhatrapati Shivaji Maharaj Terminus (CSMT) adding the Maharaj in the title.