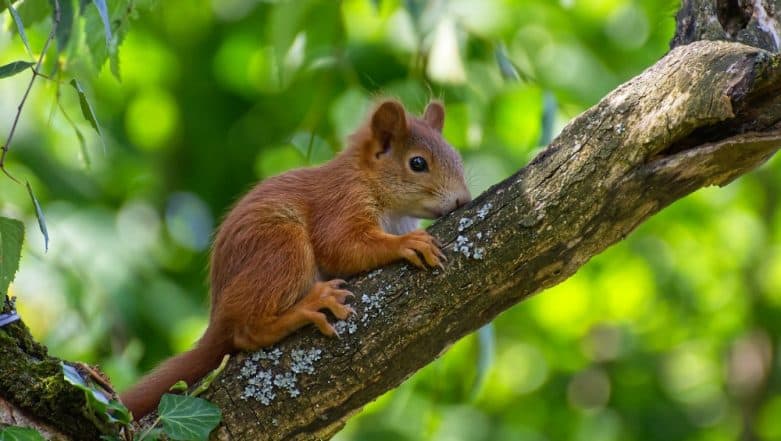 A man has been arrested in Alabama for feeding methamphetamine to an "attack squirrel". Mickey Paulk has been charged with illegal possession of wildlife. According to court records, he has not denied having a pet squirrel which is illegal under the state law. While he was accused of feeding meth to the squirrel, Mickey denied the allegations. He said that he did not feed meth or crystal meth, to the squirrel called 'Deeznutz' that could make it more aggressive. Pet Owners Are Using Their Animals to Buy Opioid Medication and Misuse It as a Drug.
Police said that they found rodent during a raid at Mickey's home in Athens. Cops also confirmed that they found meth, drug paraphernalia, body armour and ammunition. However, the 35-year-old said that he knows the squirrel since it was a baby and would not feed it drugs. Mickey is currently facing charges of attempting to escape from a pursuing police vehicle, criminal mischief, possession of a pistol and stolen property. Georgia Puppy Mill Operator Arrested for Keeping 700 Dogs in 'Horrific Conditions', Arrested on Animal Cruelty Charges.
Last week, Mickey was arrested after his stolen motorcycle hit a car belonging to authorities, the Limestone County Sheriff's Office in Athens, Ala., announced Thursday. Mickey was held while trying to escape when narcotics investigators from the sheriff's office were doing surveillance at a motel in the town of Killen. Following Mickey's arrest, the state's Department of Conservation recommended releasing it back into the wild. Stephen Young, a spokesman for the Limestone County Sheriff's Office, said that there had been no safe way to test the squirrel for meth before it was released to the wild. Mickey was booked into the Lauderdale County Jail.