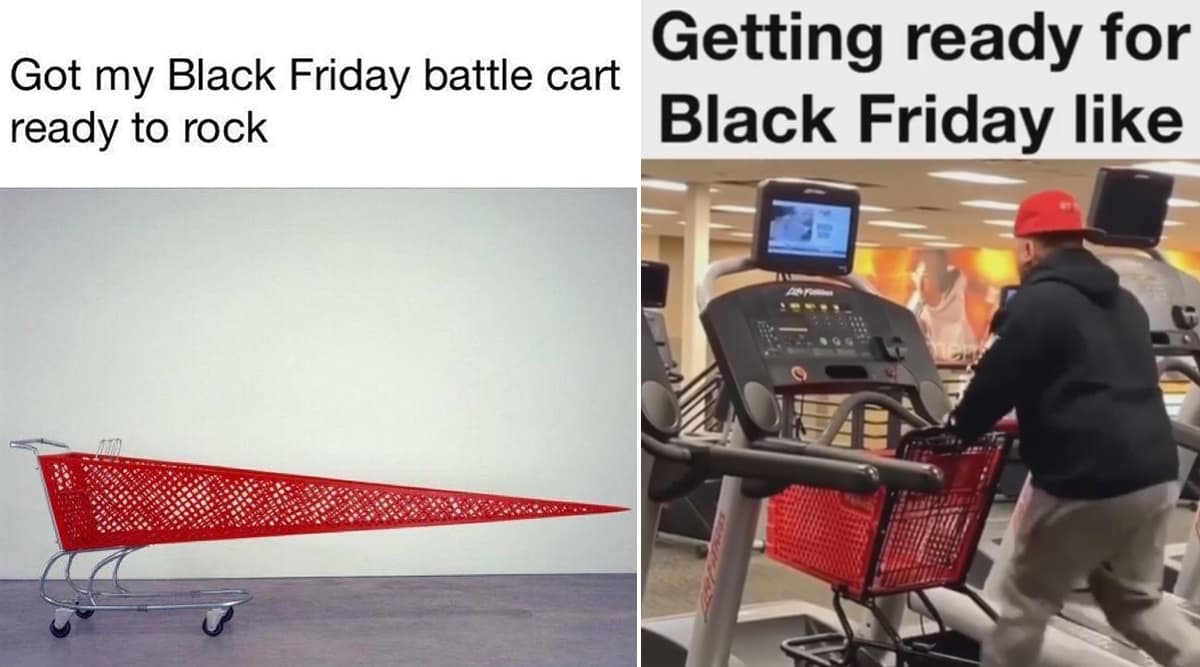 Are you geared up to stand in long queues and cash on the big discounts of Black Friday 2019? The festive season of Thanksgiving and the following holidays are upon us, and everyone has their eyes on their favourite stores. Black Friday 2019 will follow the joyful observance of Thanksgiving. And while everyone prepares to make the most of the significant discounts on everything, the feeling is being shared online with funny memes and jokes. So while Black Friday 2019 deals are also shared online, many netizens are sharing funny memes, some about being broke, and others about their excitement to shop. Black Friday 2019 Beauty Sales: Best Deals and Discounts on Cosmetic Brands and Products.
Black Friday is marked every year a day after Thanksgiving observance in US. It is regarded as the beginning of America's Christmas shopping season since the festive preparations begin right after. A lot of stores, retail and online, offer huge discounts and all eyes are on what's for grabs. Some of the stores begin a night before and people shop till early hours of the morning. There are long queues outside the shops. The discounts are on everything from furniture to electronics, clothes to accessories. It is one of the most awaited times and those who love shopping; it is a golden opportunity to make the most of! So as Black Friday 2019 is nearing, the excitement is being shared online but in the form of funny memes and jokes. Check some of the latest memes and jokes on Black Friday 2019. Winter Memes and Jokes: From 'No Bathing' to 'Winter Fashion' LOL to These Funny Memes As the Weather Turns Chilly.
Running With The Shopping Cart
Getting ready for Black Friday like. 📹 @MikeRuga pic.twitter.com/hZNblHhUr9

— 9GAG (@9GAG) November 26, 2019
Lizzo's Purse is Here Too!
Me showing up to the mall on Black Friday with the 5 cents that I possess pic.twitter.com/PhccTvjbj1

— jonika (@pablosexybar) November 26, 2019
The Cart is Ready!
#BlackFriday - Who's ready? pic.twitter.com/VZkCMxk8ay

— Alexander Mirvis (@MirvisAlexander) November 26, 2019
Hahaha!
Good night.#BlackFriday pic.twitter.com/WgcuREVYfE

— Caolán Mc Aree (@Caolanmcaree) November 25, 2019
Meanwhile, The Store Workers
RIP Black Friday workers pic.twitter.com/5gPcqn2tTe

— Spongebob Memes (@DankMemeSponge) November 25, 2019
As the day nears, we can expect more such jokes and memes to follow. It is a shoppers' frenzy and many a time there are fights among the customers while they shop. The best of stuff sometimes is sold at 50% discounts or more. Even the range of products which barely enter the discount zone is also on sale during the Black Friday. So we hope you are gearing up to pick up bags, bargain and make the most of this festive sales.