COVID Vaccine is probably the most searched term today as May 1 marks the day the vaccination drive opens up for the 18 plus aka younger adults. Google has done its bit by sharing an innovative doodle that creatively urges people to get vaccinated and wear a mask to protect themselves from COVID-19. In the latest animated doodle by Google, all the characters are seen wearing masks and taking the vaccine. Through this special doodle, Google has appealed to people to get the vaccine whilst stating the importance of vaccination along with wearing a mask to prevent coronavirus infection. Thank You Coronavirus Helpers Google Doodle: As Search Giant Expresses Gratitude Towards Public Health Workers and Researchers, 'Thank You' Cards, Wishes, Greetings and Quotes for You to Share. 
According to the Government of India, all people above 18 years of age will be eligible for vaccination in India from today. The call to join the vaccination campaign and save lives has now been extended by Google via this creative doodle. Today, Google doodle on its home page spreads awareness about COVID Vaccine through Google Doodle along with recognising the need to wear a mask along with the vaccine, Google has put a mask on each letter in the doodle. On this animated Google doodle, everyone is seen expressing their happiness after vaccination.
In India, immunization programs for citizens above 45 years of age is being done by the Central Government. Vaccines will be given to all from May 1 today. Two Indian-made vaccines, Covishield and Covacin, are available in India. Russia's Sputnik V will also be available and therefore, more and more people are being urged to go out for vaccination and get vaccinated against corona.
COVID Vaccine Google Doodle Urges People to Vaccinate & Wear Masks. View Pic: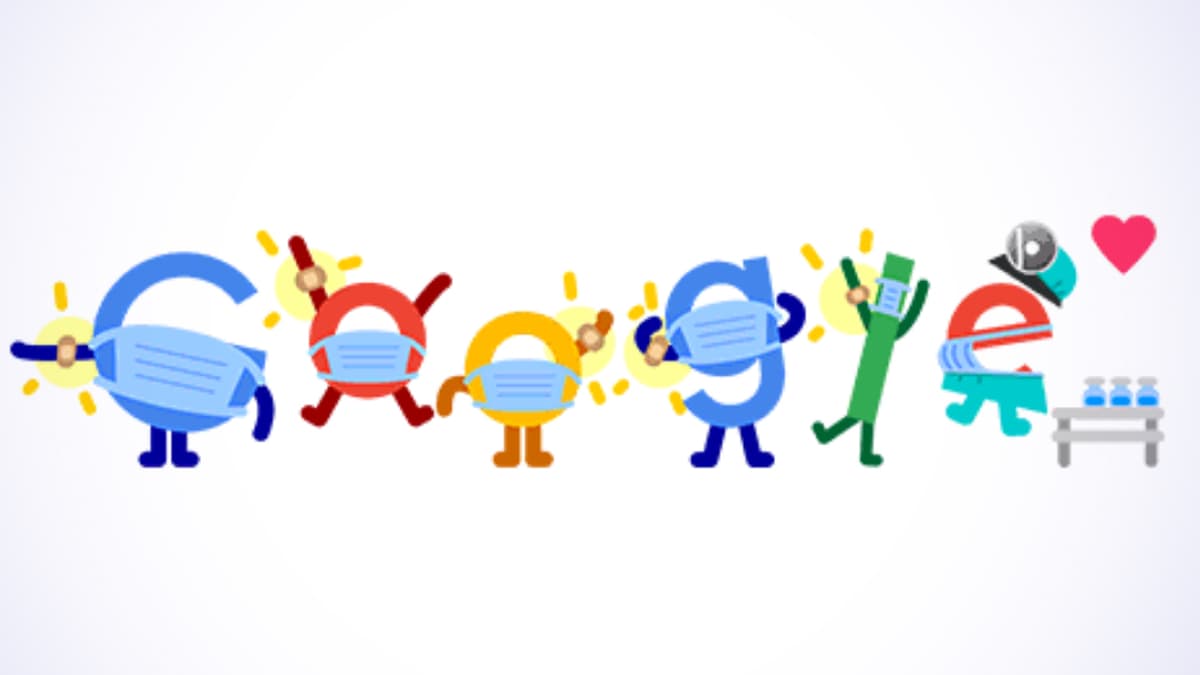 Meanwhile, to avoid overcrowding at vaccination centers and to ensure that more people can be vaccinated safely due to the shortage of vaccines, it has been appealed to come to the vaccination centers by logging on to the app Covin and making an appointment. The vaccine is available free of cost from government hospitals to government hospitals and from private hospitals. Currently, citizens are required to take 2 doses of each vaccine at specific intervals while participating in vaccination.
(The above story first appeared on LatestLY on May 01, 2021 09:26 AM IST. For more news and updates on politics, world, sports, entertainment and lifestyle, log on to our website latestly.com).