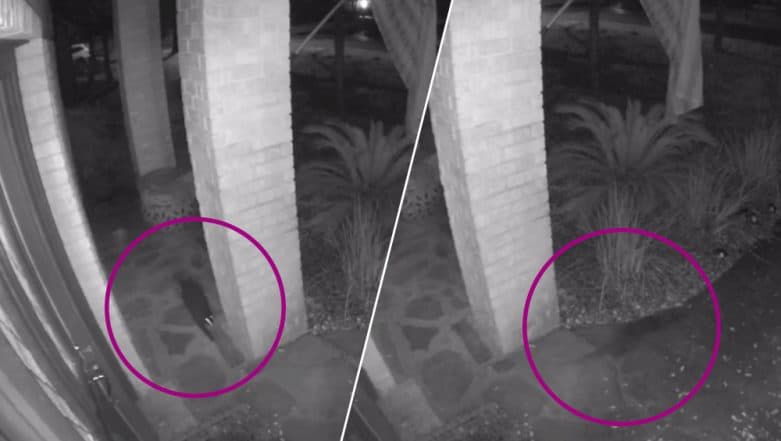 Black cats are often associated with evil, even though there is no evidence supporting the myth, black cats are usually avoided and considered to have a spooky association with the witch. However, recent footage showing a cat disappear in thin air is suddenly sending across chills on the internet. The surveillance cameras set up outside a home in Austin, Texas captured a black cat disappearing into the shadows back in January; however, it is not going viral leaving people with a lot of questions. Natalie King, the owner of the home, spotted the 'ghost cat' vanishing while she was looking back at footage from her nest cam recently, according to DM. In the video, you can see the black cat can be seen lurking around the house on its way up the path near the front door of the home; however, she soon disappears. This Video of a Pet Dog and Cat Loving Each Other is Going Viral, Watch Cute Clip.
The video shows the feline takes a slight turn towards the path before she vanishes and the footage is actually scary. Anyone can be spooked by the video, and there seems to be a very less scope of decoration that can be visible to naked eyes.
Video of a Black Cat Vanishing Into Thin Air:
As you can see the cat's bright eyes can be seen and then, poof she vanishes all of a sudden. Natalie said to Daily Mail that her home is set up with high tech security equipment because her husband is often away with the U.S. Army.