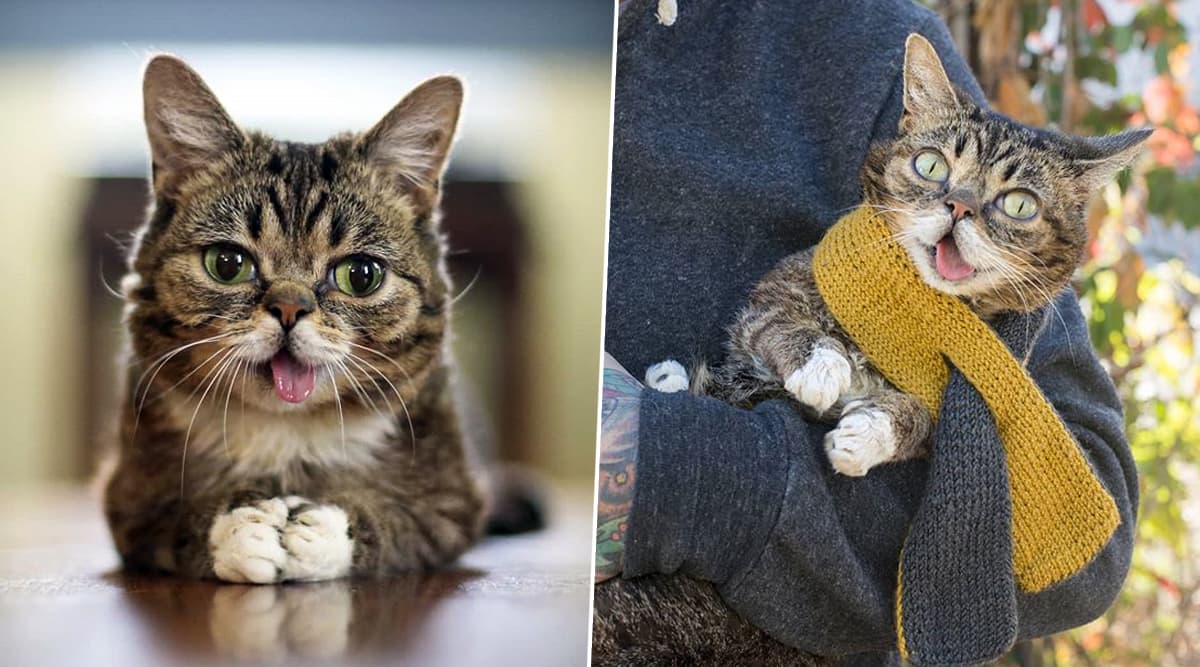 It's not been a great year for cat lovers as another famous cat on the internet, Lil Bub has passed away. After Grumpy Cat passed away in May this year, a feline with a genetic mutation, she had a disfigured face with its tongue always dropping out because of its toothless jaw. This cute face has garnered over 2 million followers on Instagram and was several other groups on other social media platforms like Tumblr, Reddit and Facebook. Bub unexpectedly passed away in her sleep on December 1 and her owner Mike Bridavsky posted a beautiful tribute calling her the "most magical living force on our planet." Grumpy Cat Dies; Internet's Beloved Feline Who Made People Smile with Her Angry Expression Passes Away at 7.
Lil Bub was a part of the wave where pets became famous on social media, from the early 2010s. Bub's genetic effect also made her subject of a genetic research campaign to better understand gene mutations. The feline was also battling a persistent and aggressive bone infection as Bridavsky mentioned. But he did not expect his beloved pet to leave the world so soon. Born in Bloomington, Indiana she was born with a type of feline dwarfism. She did not have teeth, which made her tongue hang out, a characteristic that many loved and gave her such a huge fan base. Look at Some Top Followed Cats on Instagram.
Check Beautiful Tribute to Famous Cat, Lil Bub:
View this post on Instagram
Here Are Some Pics of The Late Cat
So Cute
View this post on Instagram
Winking Kitty
View this post on Instagram
When Bub Became a Dino
View this post on Instagram
Bub Prepared For The Winter
View this post on Instagram
Bub's fandom also showcased in a documentary, "Lil Bub & Friendz," which won the Tribeca Online Festival Best Feature Film in 2013. With the fund that was started to study genetic and biological research, it managed to raise over $700,000 for animals in need. Bub was thus a source of happiness to not just people on the internet but also helped to save lives of over thousands of animals. As her owner Mike Bridavsky rightly put it, "I will never forget your generosity, your limitless supply of love, or your uncanny ability to bring so much magic and joy to the world."