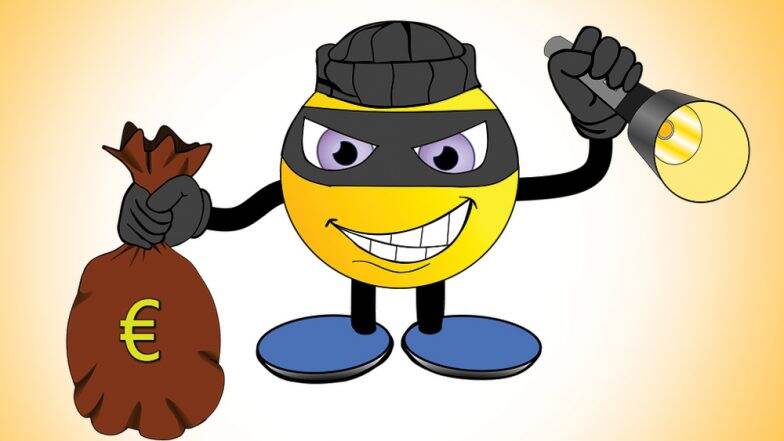 Getting robbed is one of the most unpleasant experiences to have. Losing your hard-earned to a robber can get your angered beyond measure. But a woman in China who was just sustaining hand-to-mouth got lucky as the robber returned her the money. A robber in China felt pity on his target who he tried to rob at an ATM. The robbery turned a foul attempt when he checked the woman's balance and returned her the money. The woman apparently had zero balance in her account and when the robber saw that, he decided to spare the woman by returning her money. The entire footage was caught on CCTV and the robber has been detained by the police. But soon as the footage was released online, it is going viral. Man's Hilarious Attempt to Rob Colorado Store As His Gun and Pants Drop Is Going Viral (Watch Video).
The bizarre yet funny incident took place at Hyuan in China at ICBC bank, last month but the footage was released recently. The robber returned the money after he checked the bank balance of the woman. According to the Shanghaist, a woman named Li was withdrawing money from the ATM when a robber came in with a knife. She tried to give whatever money she had withdrawn at that time. The robber asked for more hoping she would withdraw again and hand him over. He checked her bank balance, while she was standing terrified. On checking that she has zero balance, he decided to return her money which he robbed initially. The entire funny sort of ordeal was captured on the CCTV of the bank's ATM. 7 Robbery Attempts Gone Wrong That Give Thieves Everywhere a Bad Name (Watch Videos).
Watch Video of Robber Returning Woman's Money After Checking Zero Balance
We are sure the robber would know the pain of being perpetually broke and thus decided to spare the woman. He smiled and went away as he handed her the money back. He might have returned the money, but that did not have any effect on the police, because robber is robber after all.