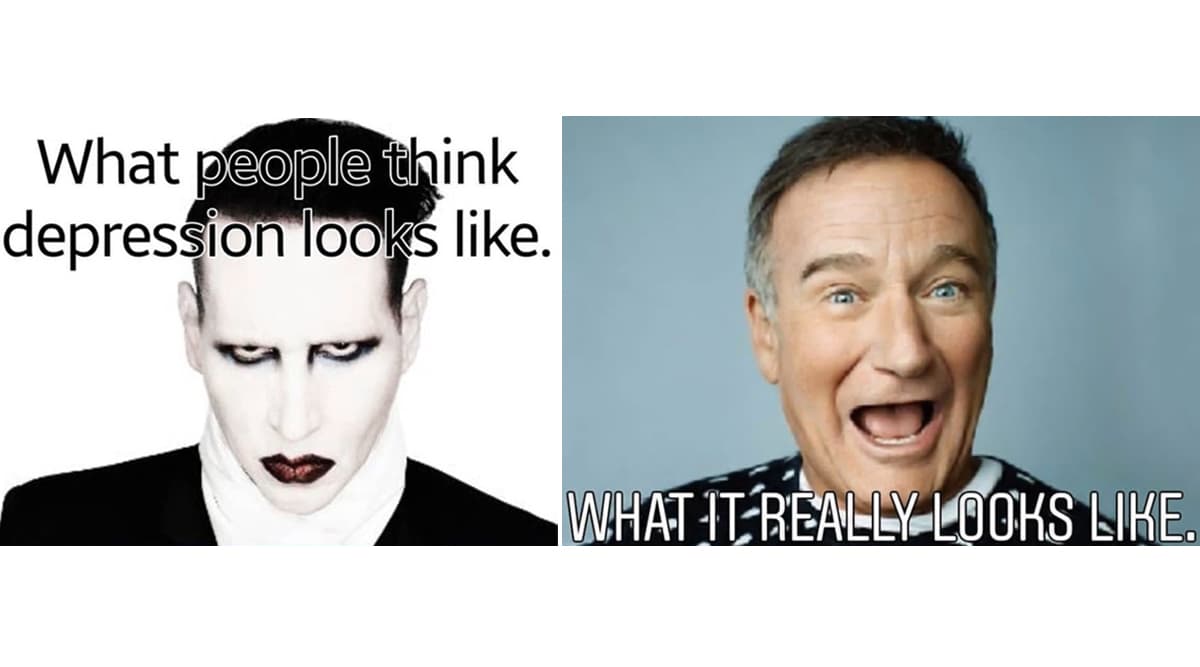 The topic of mental health has become one of the most important topics of discussions on social media platforms lately. From the emotional, psychological and social well-being, people have started openly discussing their mental wellness on public forums. While the journey to normalise the talks on mental illness is a long one, the talks have begun. Meanwhile, people have taken to the internet sharing short stories on their mental health. #MyMentalHealthIn3Words is trending on social media platforms where people are posting tweets on their mental health's status. Many have also shared quotes and stills from the recently released movie 'Joker' which revolved around the topic of mental health. Some are also posting updates of their mental health with funny memes and stories. Joker's Quote on Mental Illness Hits Home on World Mental Health Day 2019, Here's Why.
Most people are shared how they are coping with their mental health, a topic that society shuns from talking about. While some shared how the daily routine is weighing them down, others have taken to Twitter how they are struggling to keep negative thoughts at bay. From trying to focus on a new hobby, to keeping oneself distracted in good habits, people are sharing their stories of survival. What is 'Smiling' Depression? 7 Signs of the Invisible Illness.
Check Out The Tweets Below:
Learn

from

everything.#MyMentalHealthIn3Words pic.twitter.com/UE9jnd1veB

— Jordan Brown - Connecting with advocates/creators (@JPBrown5) December 2, 2019
Everyone Follows a Different Path:
#MyMentalHealthIn3Words Jogging, Yoga, Love 💕 pic.twitter.com/ElxaK4d9oA

— Beth Frates, MD (@BethFratesMD) December 2, 2019
It Looks Different on The Outside:
Just for today #MyMentalHealthIn3Words pic.twitter.com/QnmbSfeSPs

— steven hignett (@rockabillymagic) December 2, 2019
Keep Going!
Winners never quit !#mymentalhealthin3words pic.twitter.com/mBtygmVicq

— Ethical Workforce (@EthicalWorkF) December 2, 2019
Stories of Survival!
Struggling but breathing pic.twitter.com/vkWKZzBAej

— Ritesh Hiwale (@ritesh_hiwale) December 2, 2019
Consistency is The Key!
Could be better #MyMentalHealthIn3Words pic.twitter.com/I106MU9RZA

— Bryan (@BryanBendickson) December 2, 2019
Keep The Bad at Bay:
Shrug it off#MyMentalHealthIn3Words pic.twitter.com/Hjapma0ERV

— Sarah 🐰 (@saraahsofeaa) December 2, 2019
Keep Going Ahead, You Will Survive!
Yes You Can ❤️#MyMentalHealthIn3Words pic.twitter.com/fpAXIe8kk2

— THE TENDER CURVE (@thetendercurve) December 2, 2019
Yes And Never Stop!
Keep fucking going #MyMentalHealthIn3Words pic.twitter.com/8sPBXPGisO

— 🦄 Georgie 🦓 (@georgiewinds) December 2, 2019
What it Looks Like!
#Smile #Joker #JoaquinPhoenix ❤#MyMentalHealthIn3Words pic.twitter.com/uwMcxQ8Vcp

— 𝓙𝓸𝓪𝓺𝓾𝓲𝓷𝓪 (@actually_insane) December 2, 2019
Mental health can be influenced by a variety of factors, including life events, environment, daily habits and genetics. In America, one in five adults experiences at least one mental illness every year. According to the National Institute of Mental Health, women are more likely to experience serious mental illness than men. While there is an increase in people suffering from the problem, it is essential for us as a society to talk about it and help those who need aid.