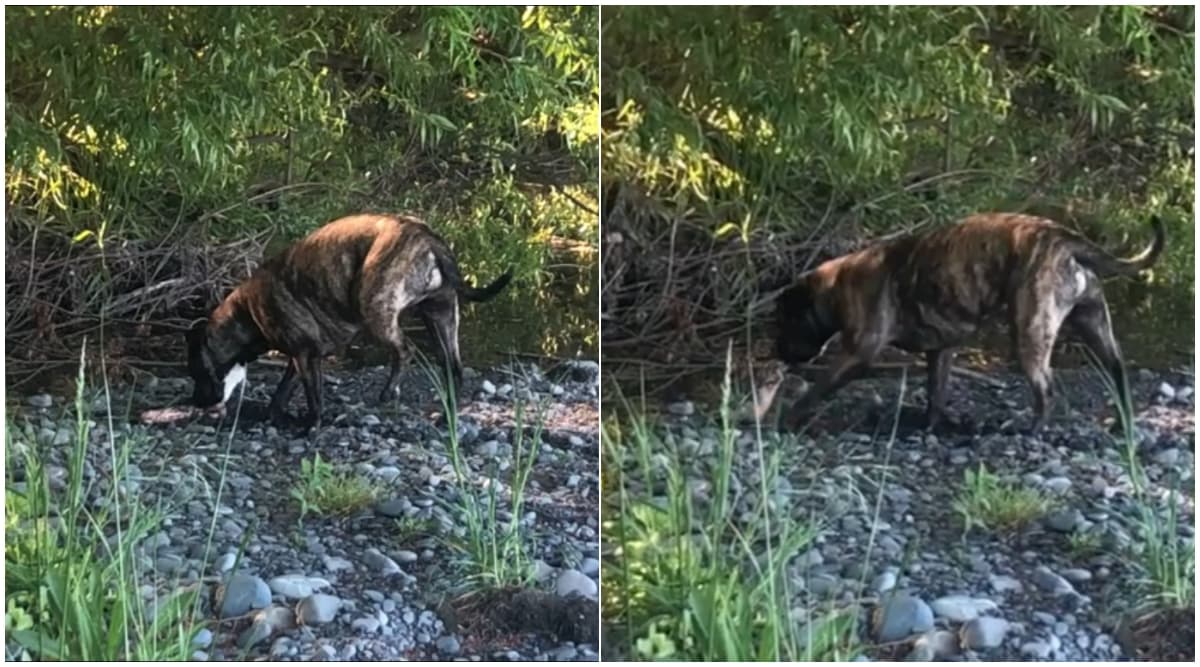 Dogs can be really playful. Be it a ball or any other toy, once they catch hold of an object, they do not let it go very easily. But this habit of a pet brought in a very awkward situation for a dog owner in New Zealand's Canterbury. Dog owner named Lissa Cross took her four-year-old pet Huni for a walk. While she walked her Staffordshire mastiff crossbred pet across the river, it went into some nearby bushes. Huni returned with an abandoned sex toy, which looked like a dildo and it had caught her fancy. While Lissa now tried to get it off her mouth, Huni did not listen. A funny video of her pet dog playing with the sex toy has been shared online. Woman's Post on Pet Dog's Fallen Nose That Was Actually a Toy Has Left The Internet Laughing to Tears!
Lissa mentioned in a report that at first, even she could not stop laughing at Huni's newfound toy. But when her dog refused to let go of it, she had to use some tricks to distract. She had to try for almost an hour, before Huni dropped off the toy. She told Daily Mail, "I couldn't believe what I was seeing. I tried to get her to drop it but she just wouldn't let it go. When we got back to the car, she tried to jump into the seat with the toy in her mouth. She has always loved rubber dog toys, so she really did not want to let go of it." That's not all, Huni ensured that her "rubber toy" is safe so went and buried it in a spot! The entire funny incident has been caught on pictures and video, which has now gone viral. Pet Dog Eats £160 Cash and Owners Spend £130 to The Vet to Recover it (View Pic).
Watch Video of Pet Dog Playing With Abandoned Sex Toy:
Check Pics of Huni Playing With The Sex Toy:
Isn't it funny? The way Huni carefully buries it under the mud in the stones, shows how precious it is for her. Haha! We can only imagine the reaction of the neighbours and family members had Huni refused to let go off the toy. However, Huni is not the only one who has caused such embarrassment to her owners. A pet labrador from Manchester ripped apart a package from their neighbours and there was a bright pink dildo inside! The pet kept playing with it all the time and the neighbours weren't sure how to give it to the neighbour.