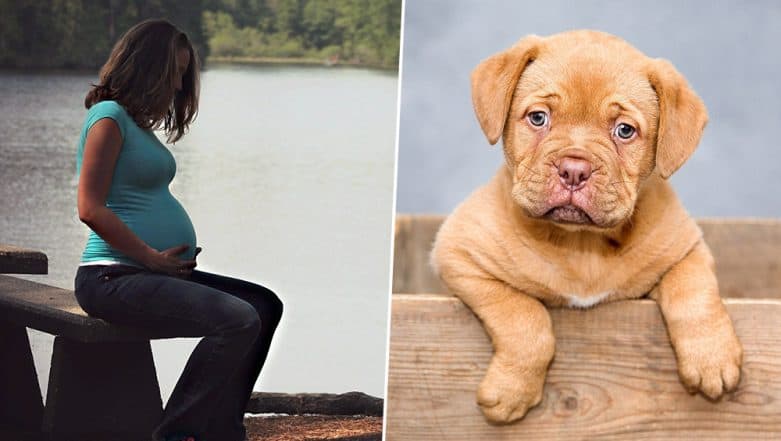 Thinking of a name to keep for a baby is quite a task and people spend days to think of the perfect name for their child.  But a pregnant woman wants to name her child with a very similar name to her neighbour's dog. While that's okay, the woman has made a ridiculous demand to her neighbour to change her pet's name. The pet owner obviously fumed took to Facebook to rant about the pregnant lady's demand. Twitter Account Rating Dogs Accused of Whitewashing Pet's Name! Vows to Never Rename Again.
A woman named Jenny wrote a long post on her social media complaining about her neighbour, a pregnant woman. The pet owner has a dog who she calls Tilly. But now her pregnant neighbour asked her for a favour, saying that she wants to call her child Tillie, and thus wants the name of the dog to be changed! Jenny mentioned that she and her neighbour aren't even friends, and yet she thought it was okay to make such an absurd request. Soon after she posted it on Facebook, people commented that she really should not even bother about changing the name. Dog's Ear Falls Off After Owner Colours Them Red! Netizens Slam Thai Woman For Being Cruel and Irresponsible (Watch Video).
Jenny wrote, "She says, 'We want to name her Tillie but it's come to my attention you have a dog named Tilly. I'd really appreciate you changing your dog's name. Obviously you understand my daughter can't have the same name as a dog.' But Jenny stood her ground and did not agree to change the name as the likelihood of the daughter and the pet coming face to face is very less. To which the neighbour replied, "Because I don't have kids I don't understand and I'm putting her in a terrible position and potentially ruining her unborn daughter's life." She then asked her friends online if she did anything wrong.
The comments section on this post had some funny responses. One of them wrote, "I'd literally name every dog I ever have for the rest of my life Tilly. And I'd go a step further and tell her of my plan just to be petty." Haha! The woman should've really thought before making such a request.