As much as we try and fight the problem of fake news, it is proving to be an even bigger challenge. With the advent of technology, it has become so easy to morph, distort and change anything to make it look real. An image of Rahul Gandhi watching porn was being shared widely on a Facebook page. The picture had Rahul Gandhi holding a phone in his hand and a picture of a girl in a red lingerie on the mobile screen. The post was liked by almost 4 lakh people and was shared a thousand times over. But the image is doctored and it is a fake post! Objectionable WhatsApp Forward Message Lands 'Default' Admin in Prison, Family Cries Foul.
Hoax-Slayer, a medium that busts the fake and hoax messages have revealed that the image was a photoshopped one. The original picture is of Rahul Gandhi counting currency and with editing, the currency was replaced with a mobile phone with such a picture. But people do not realise that it's been edited and shared the photo across. Some people went ahead and shared it on Twitter as well, causing only more damage. If you observe carefully, you can see that there is disturbance near the fingers, the thread in the hand is the same, the security guards at the back are also the same. The photo is clearly doctored. WhatsApp to Bring Fake News Verification Model Verificado in India During 2019 General Elections. 
Check out the real picture of Rahul Gandhi counting money: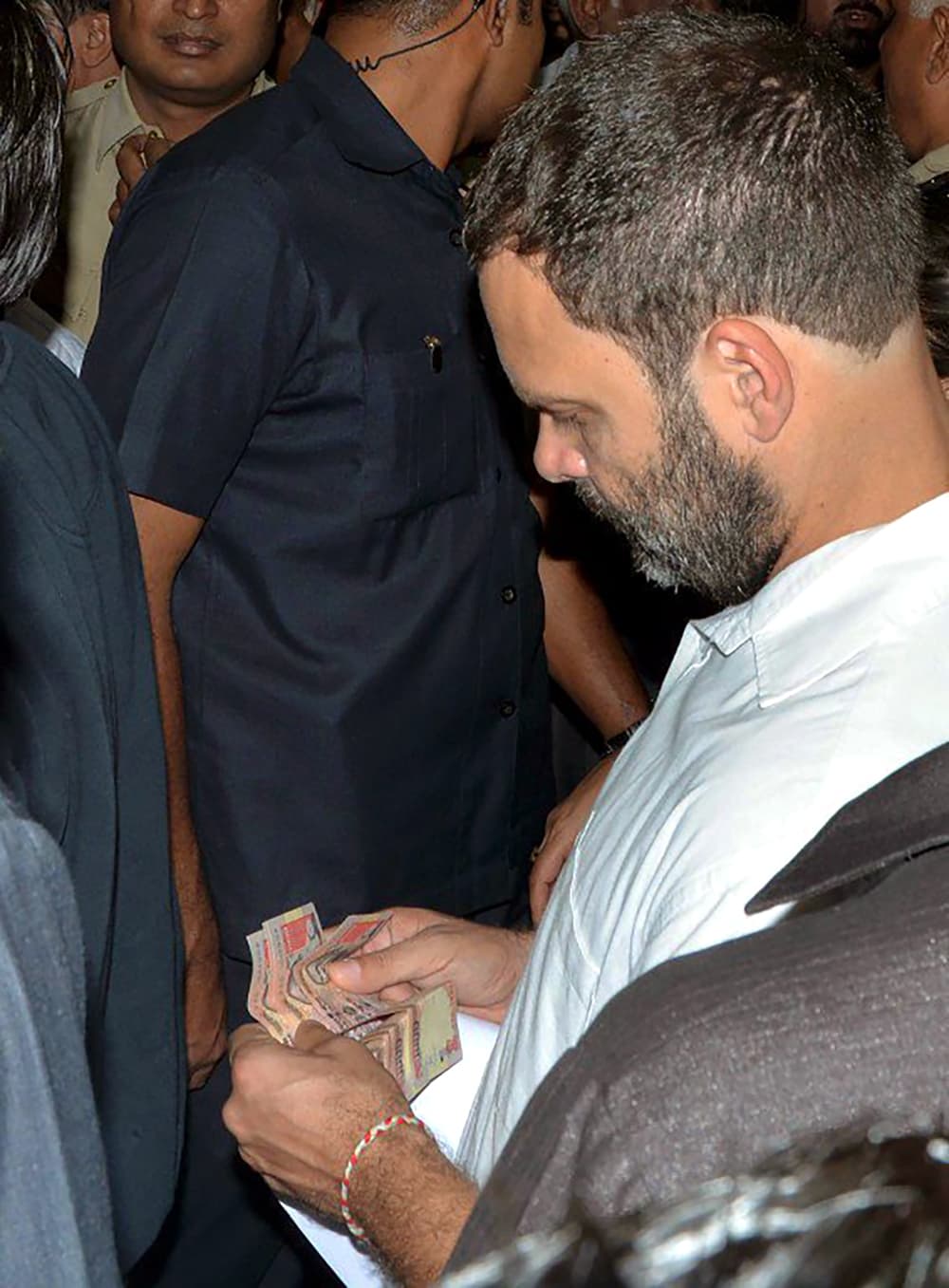 The fake news has turned into a menace and the government is also steps to curb the issue, but the reach of the social media is such, that it gets difficult to keep a tab on. With easy accessibility of WhatsApp, fake messages are spread to groups. Now the application is too helping solve a problem with new updates. While the authorities are doing all that they can, it is an individual's responsibility to not fall prey to anything that comes your way. Make sure about the source of the information and if it is fake, tell the sender about it. Do not forward anything and everything that comes your way.