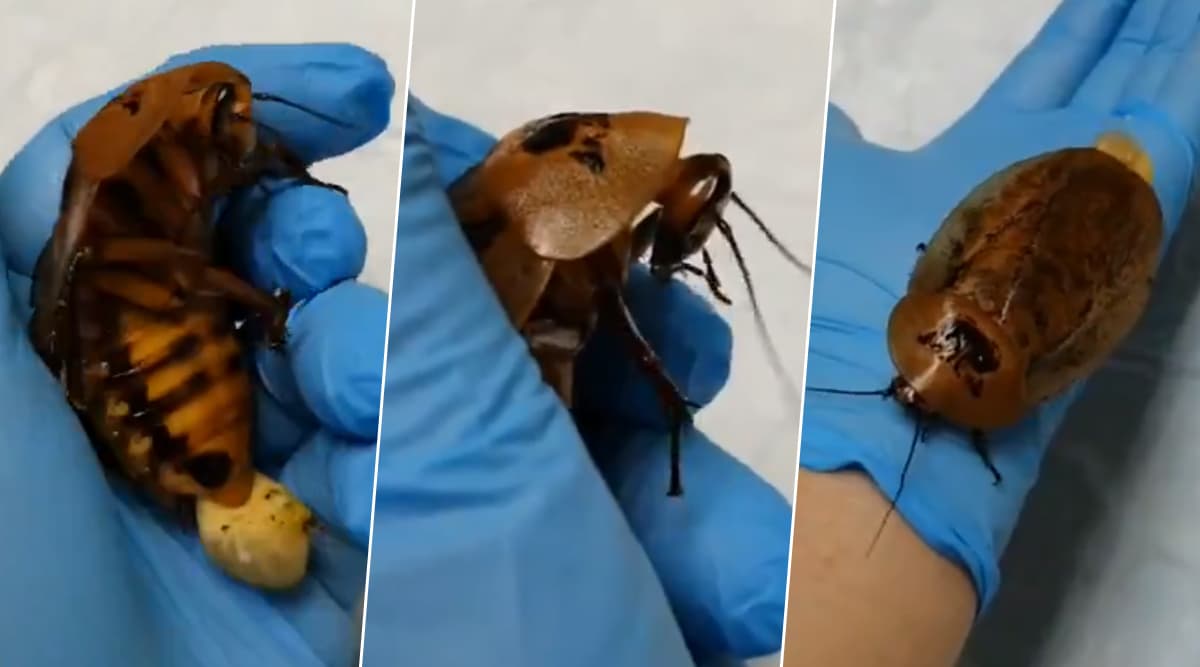 Cockroaches are such a menace in the house, that even their sight can cause uneasiness to some. Small or big, roaches scurrying around is unpleasant to most of us. But a Russian man found the companionship of a pet in a cockroach. And recently, his pet cockroach had to be treated for pregnancy complications! A video of veterinary doctors helping out the pet cockroach in the surgery has come up online. Cigarette-Smoking Cockroach at NYC Streets Is the New Internet Sensation! Gross Viral Video Sparks Meme-Fest Online.
A veterinary clinic named Limpopo in Krasnoyarsk, Siberia was surprised when a man brought in a cockroach as his pet on December 21. But rather than dismissing him, they performed a surgery on the pet cockroach with much ease. As per reports in Interesting Engineering, "The cocoon in which her little ones developed had failed to retract. It was now clearly sticking out of her body putting her at a dangerous risk of infection." Since the insect is tiny, they did a nano-surgery, to treat its pregnancy complications. From Largest Rodent to a Hippopotamus, Some Craziest Pets That People Around The World Own.
Watch Video of Surgery on Pet Cockroach in Russia:
It would have been much easier to buy a new cockroach, but the owner didn't give up on his pet & took it to a vet

MORE: https://t.co/LcWyowHeQY pic.twitter.com/1NI14OuCWt

— RT (@RT_com) December 25, 2019
The vets in order to save the life of the cockroach and her babies, operated with much carefulness. They administered her three painkillers so that she would be comfortable during the surgery. They also used a local anaesthetic drug and removed the egg pouch from the cocoon. After that, she was able to retract it properly inside of her and healed over a period of time. The vets even wished for her good health and the owner was happy to take his pet back home deemed fit.