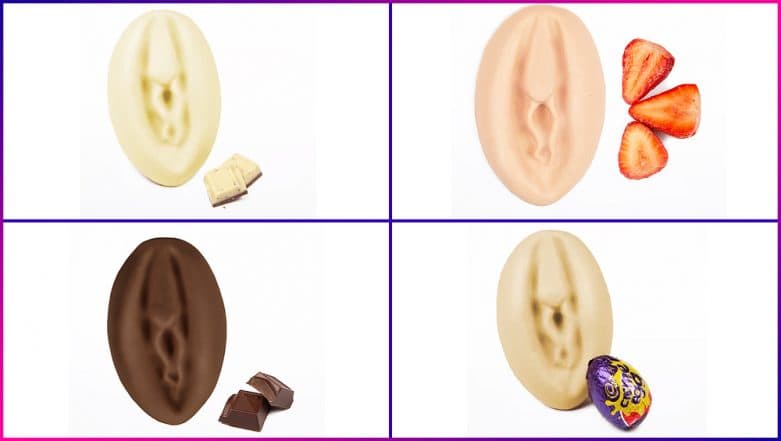 Just when you thought that Vagina Highlighter, Vajacial, vaginal nails Vaginal glitter pills, Vonturing , vagina and boob pendants, vagina-shaped decoration ornament, were enough, presenting to you are fudge vagina- more precisely Fudgeina. Social media is obsessed with bizarre vagina trends from inserting bizarre things into the vagina to going out and about to beautify it, things don't just stop. However, fudge vagina might be one of the better among the others in the lot because it is related to everybody's favourite- FOOD. Recently, we also had chocolate penis becoming popular and now its turns for the vagina aka Fudgeina. Now you can send a Fudgeina aka fudge lady parts to anyone, anywhere. Vagina Highlighter, Vajacial + 4 Bizzare Vagina Trends from Social Media That Need to Stop Right Now!
Take a look a few pictures:
View this post on Instagram
Here's another one:
 

 

 

View this post on Instagram

 

 

 
The mind behind the idea, Matt Garbutt, started off in December 2018, the website now sells a range of flavours that you can choose from. He explained to Metro: "The internet is full of services to send your friends (or enemies) dicks, poop or potatoes; but I couldn't find a way to send a vagina, so I thought why not start it myself. While searching for what I could make the vaginas out of I stumbled upon fudge, and then the name really made itself. The fudge is made by our artisan fudge maker, and then hand poured into our one of a kind mould."