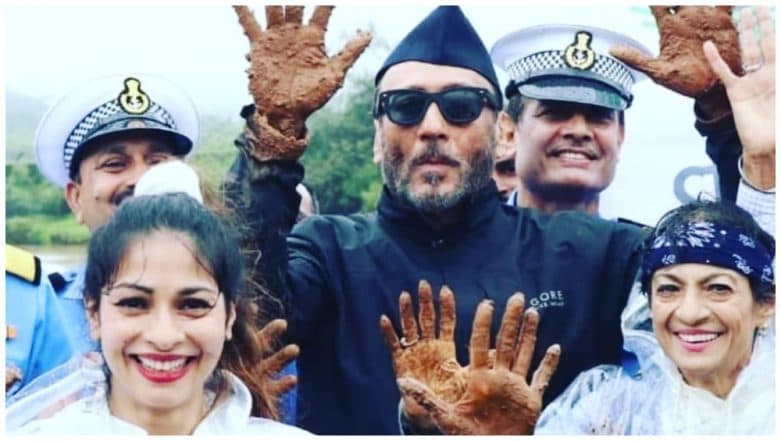 Can we please make Jackie Shroff the spokesperson for literally everything? Because the benefits of doing so would be double fold. Not only we spread awareness, but we also get hilariously candid videos out of it, which will entertain us for years. And no we are not talking about Jackie Dada's famous 'Maushi' video which came out when he worked on a Polio awareness campaign. A new video is upon us. The actor recently took part in a tree plantation and while interacting with the media he gave us the next viral video. From asking the journalists to adjust the mics properly to asking everyone with no business there to leave, the video is a goldmine of funny moments.
Jackie, in his trademark Jaggu Dada style, even goes on a rant on why tree plantation is important. And does not get truer than that. Hr says that he doesn't care about the environment as his days in the mortal world are limited. But, he added, that he is spreading awareness so that his son Tiger and Tiger's son could lead a proper life with flourishing greenery. The hilarious video is, of course, going viral. Jackie Shroff Clearing the Traffic on Lucknow Roads Is Making the Internet Go Crazy (Watch Video).
Check Out The Hilarious Video Here:
What Jackie meant to say is, "Planting trees is not just a way to give back to the environment, It's also our responsibility and we are not doing a favour on anyone by planting trees. I showed up my presence for this drive because I am more concerned about the coming generations and the kind of air we give them to breathe."
"I would like to request all the youth who comprise of half of the population of India, to step up and understand their job towards the environment, because if they will plant trees, it will not only benefit us in terms of fresh air but healthy living as well," he added.
Well said, Jackie, well said. We doubt anyone could have said it better. The world is definitely a better place with you in it. Keep the awesomeness coming in.