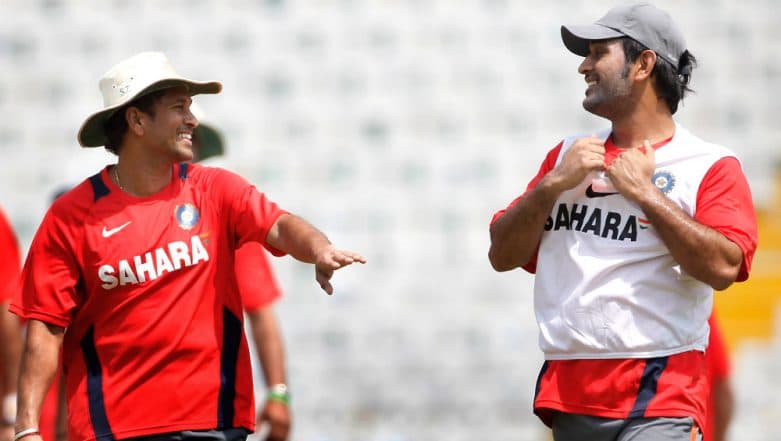 Sachin Tendulkar seems to be not impressed with the recent axing of MS Dhoni from India's T20I team that will be facing West Indies and Australia. The Little Maestro has questioned the mindset of the selection committee in taking such a crucial decision that has the potential to have a significant impact on Indian cricket.
The cricket legend has also clarified that he has never given an opinion in order to influence decisions as these matters are party to coach, team and the selectors.
The removal of Dhoni, who enjoys the unparallel support of millions of cricket fans, from the T20 side has indeed seen divided opinions. Many are not taking the decision in the right spirit and are furious with the team management and selectors.
Chief selector MSK Prasad was quick to clarify that the dropping does not mean that it is the end of MS Dhoni's T20 career, but they are merely trying to test the second wicketkeeper option.
Risabh Pant will take over the reins as India's wicketkeeper in the shortest format of the game as the Delhi batsman is in fine form. Although not at the same level of MSD with the gloves, his aggressive batting and age have gone in his favour.
Sachin Tendulkar also reiterated what every cricket fan feels about the selection committee for years – the decision they take should always be in the best interest of the country. Team selection has always had its fair share of controversies with big names involved in the past too.
Dhoni fans would argue that he recently won the Indian Premier League (IPL) 2018 while captaining Chennai Super Kings and was in sublime form throughout the tournament. However, the harsh reality is that MSD has been in abysmal form for India in 2018.
With the ICC Cricket World Cup 2019 not too far away, the decision to axe MS Dhoni might be a blessing in disguise for the former Indian captain as he could make use of domestic cricket season to find his mojo back!