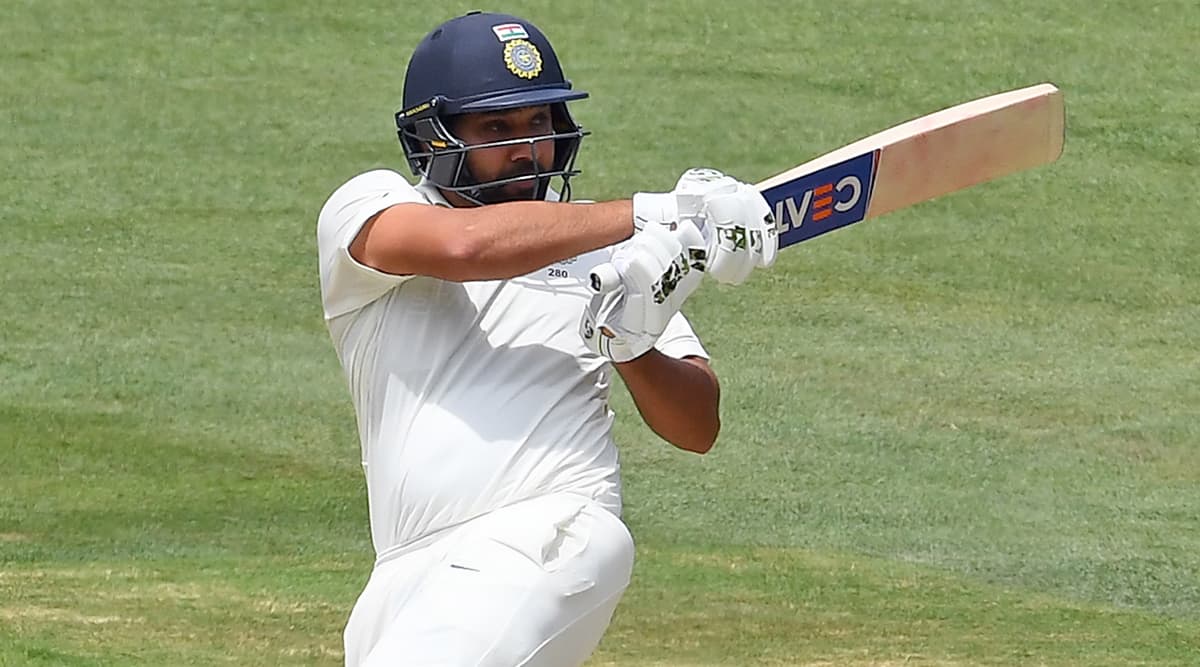 Rohit Sharma will be eyeing to add another feather on his already prestigious hat when India will lock horns with Bangladesh in the second Test at Eden Gardens. The Indian opener needs two big hits to become the third batsman to smash 400 sixes in International cricket. Sending the ball out of the park is no big deal for the stalwart and his striking ability has earned him the nickname 'Hitman'.  The clash already holds a great significance as India and Bangladesh will play their first-ever day-night Test and the 32-year old will aim to make the encounter more memorable by achieving the feat. India vs Bangladesh Day-Night Test 2019: Virat Kohli and Boys Practice With Pink Balls Ahead of Historic Game at Eden Gardens.
Rohit currently stands with 398 matches in international cricket which are highest for any Indian. He has mustered 51, 232 and 115 maximums in 31 Tests, 218 ODIs and 101 T20Is respectively. Only Chris Gayle (534) and Shahid Afridi (476) have registered more sixes than the Indian maverick. While he is currently tied with Brendon Mccullum who has also smashed 398 sixes. With Afridi being announced his retirement and Gayle getting continuously overlooked for the national side, Rohit has every chance to finish his career at the pinnacle of the list. As Virat Kohli & Co Prepare for D/N Test Debut, A Look at Merits and Demerits of 'The Pink Ball Game'.
Talking about India vs Bangladesh Test series, Virat Kohli and Co clinched the opening Test by an innings and 130 runs and hence has taken an unassailable 1-0 lead. The second Test at Eden Gardens will go underway on November 22. The clash will be a historical one as both teams will make their day-night Test debut. And, Rohit Sharma, who has smashed the red and white ball throughout his career, will have an opportunity to reach the milestone through the pink ball.