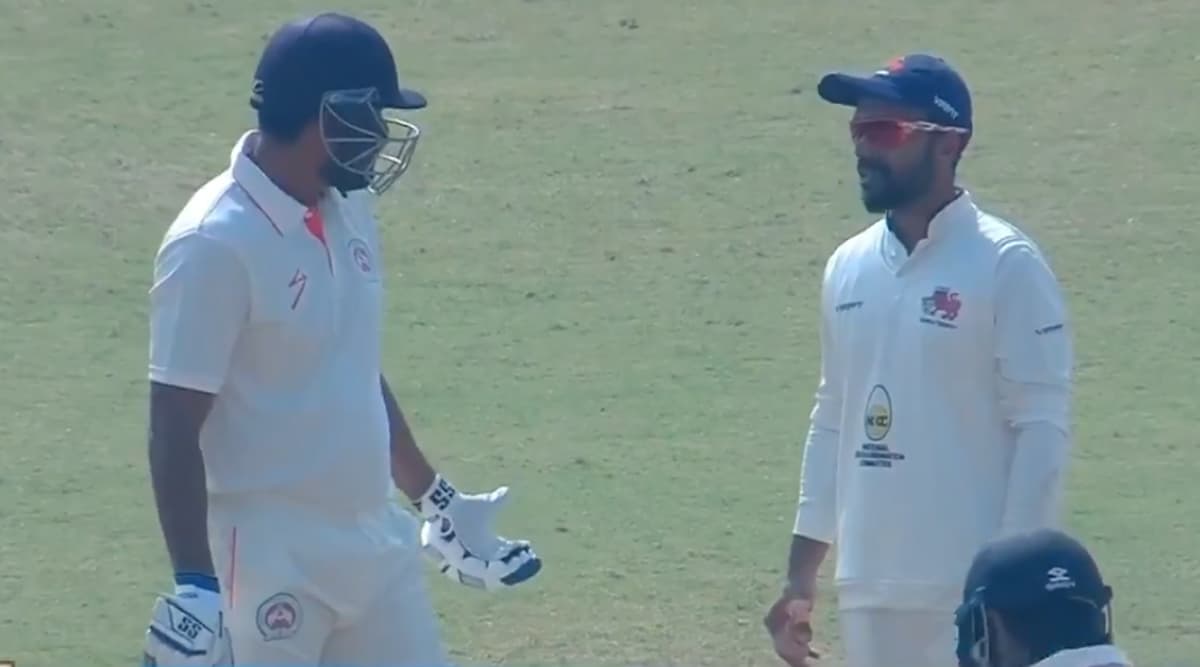 Indian cricketer Yusuf Pathan became a highlight of ongoing Ranji Trophy 2019-20, Baroda vs Mumbai match on December 12 (Thursday). The Baroda batsman refused to leave the crease during the match after he was adjudged out by the umpire. The incident occurred at Reliance Stadium in Vadodara. The video of angry Yusuf Pathan disagreeing to leave the pitch started doing the rounds on social media. The Ranji Trophy 2019-20 season commenced on December 9 (Monday). Vinay Kumar Joins Elite Club of Bowlers Taking 400 Wickets in Ranji Trophy Competition. 
The incident occurred in the 48th over of Baroda's 2nd innings. After knowing about umpire's decision, the Indian all-rounder refused to leave the crease.  Mumbai skipper Ajinkya Rahane had a chat with him over the matter. After Rahane urged him to respect umpire's decision, Pathan walked back to the pavilion. Have a look at the video below. Prithvi Shaw Slams Splendid Double-Century During Mumbai vs Baroda Clash in Ranji Trophy 2019–20. 
Angry Birds!
— Mushi Fan forever (@NaaginDance2) December 12, 2019
Later, replays showed that the ball had actually hit the pads and did not have an edge. Since there is no DRS in first-class cricket games in India, Pathan could not use the power of the decision review system to save his wicket. Even commentators mentioned that Yusuf Pathan was not out after watching the replays.
Meanwhile, in Baroda vs Mumbai, round 1 match of Ranji Trophy 2019-20, Mumbai won by 309 runs. Mumbai scored 431 in 1st innings. In reply, Baroda were bowled out for 307 runs in the 1st innings. In 2nd innings, Mumbai scored 409-4 with Prithvi Shaw's double century (202). Chasing massive 534-run target in the 2nd innings, Baroda were bowled for just 224 runs. Shams Mulani, who took total 10 wickets in the match, was awarded player of the match award.