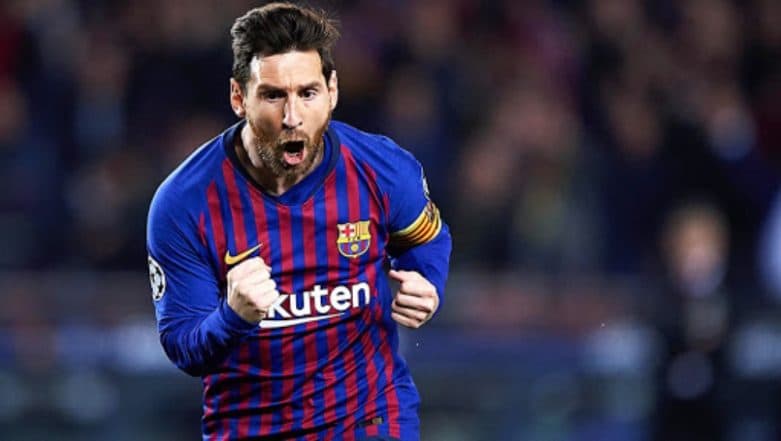 Lionel Messi is undoubtedly one of the greatest player produced by Barcelona. The star footballer has been with the club since 2001 and has been around till date. The Spanish blub is preparing to sign Messi for yet another four years but also thinking about life after the start footballer retires. No! Messi is not retiring as of now, but somewhere down the line in future, he will and the club does not wish to get caught napping. Thus Barcelona president Josep Maria Bartomeu has already started preparing on how to cope with star footballer's retirement. Lionel Messi Gets into a Scuffle at a Party in Ibiza; Security Guards Get into Action Swiftly (Watch Videos & Pics). 
While speaking to a popular news channel he said that it is their obligation to work on the post-Messi era. The club intends to sign young talent but also hopes that Messi has many years to stay with the club. We think it is our obligation to work on the post-Messi era," he said."We are thinking about a post-Messi era because we are bringing in new players... We have to think about this changing era when Messi will give up playing football but, as president, I hope that he is going to be (have) very large years playing with us still," he further added.
The club has made five major signings so far for the upcoming season, which also Frenkie de Jong from Ajax and Antoine Griezmann from Atletico Madrid. Messi has scored an astonishing 603 goals in 687 games in all competitions and has won ten La Liga titles, four Champions Leagues and six Copa del Reys.