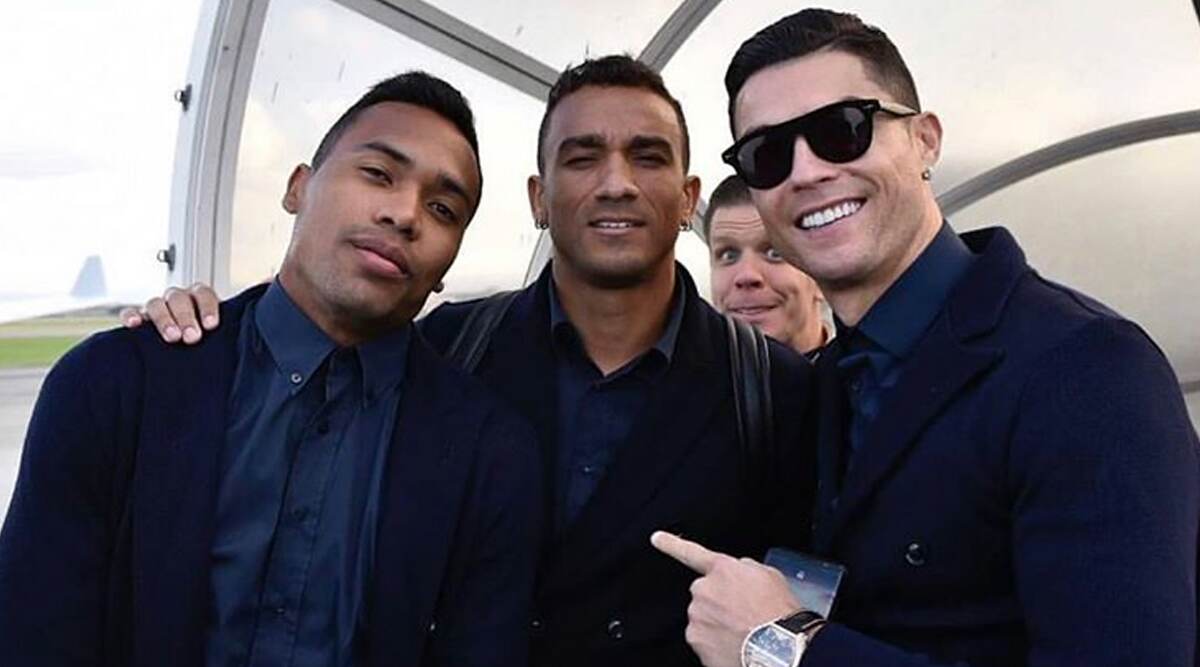 Ahead of Juventus' match in Champions League 2019-20, Cristiano Ronaldo shared a photo on Instagram with teammates Alex Sandro, Wojciech Szczesny and Danilo. In the photo, all the Juventus players can be seen wearing black blazers. Ronaldo wore black sunglasses in the photo and was seen aiming his finger at Danilo. Juventus is currently going great in Serie A 2019-20, being on the top spot in the points table with 29 points. The Italian club is unbeaten so far with 9 victories in 11 games and two ties. Lokomotiv Moscow Vs Juventus - Live Football Score, Match 149. 
"Champions League here we go again!", Ronaldo wrote along with the photo. Ronaldo shared the photo just before Juventus' upcoming Champions League 2019-20 clash against Lokomotiv Moscow, which is scheduled to be played on Wednesday. Have a look at the Ronaldo's post below. Cristiano Ronaldo Roasted Online for Allegedly Diving to Win Decisive Penalty During Juventus' 2–1 Win Against Genoa in 2019–20 Serie A (Watch Video). 
Juventus Stars!
View this post on Instagram
Recently, Ronaldo was roasted online for allegedly diving to win a decisive penalty during Juventus vs Genoa Serie A 2019-20 game. The match was heading towards a draw 1-1 in the extra time when Ronaldo was awarded a penalty. The Portuguese footballer made no mistake and converted the penalty kick into a goal which changed the result of the match.
In Champions League 2019-20, Juventus lead the group D with 7 points in three games. Juventus won two matches while one ended in a draw. Juventus tied against Atletico Madrid 2-2, won against Bayer 3-0 and again won against Lokomotiv Moscow 2-1.