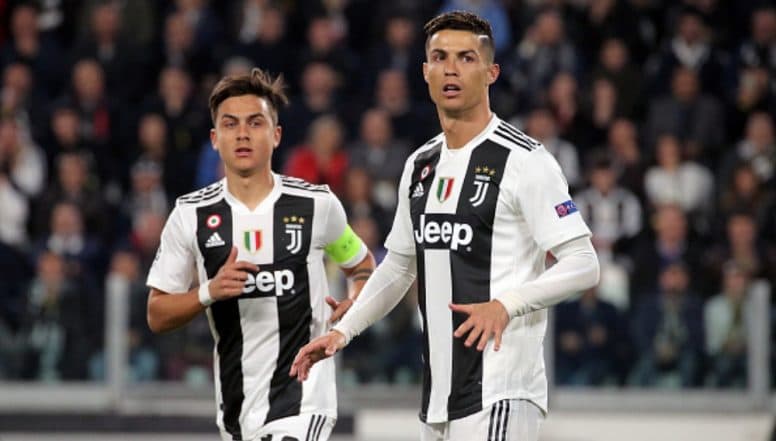 For a few days now there have been rumours about Paulo Dybala being shifted to Manchester United as a part of the swap deal with Romelu Lukaku. Now, amidst these transfer rumours, newspaper Daily Mail reported that Paulo Dybala was seen training alone at Juventus and had got cornered by the club. This means Juventus wishes to get rid of Dybala by hook or crook. The Juventus striker is quite agitated with the same and the club wishes to get done with the process before the closure of the transfer window which will happen five days down the line. Cristiano Ronaldo Advises Paulo Dybala Over WhatsApp About His Move to Manchester United for the Upcoming Season.
Manchester United is very keen on having Dybala on board. However, the Premier League side has been left 'disgusted' by the request of Dybala's agent Jorge Antun for a huge personal cut, in the region of £13.7m, as report the Sun. It is said that Dybala is ordered to stay alone at Juventus' training camp. A couple of days ago, there was a piece of news where we heard that Dybala sought CR7's advice for getting transferred to Man United.  Dybala, on the other hand, wished to stay at the club for a longer time, but after Ronaldo's advice, he agreed to sign the dotted line. It was said that he could sign the contract with in the next two days.
Dybala has made 182 appearances has scored 78 goals for the Italian club. The official announcement is yet to come but we are sure that the fans are surely excited with the deal. Ole Gunnar Solskjaer during a radio interview sounded equally keen to have him on board.