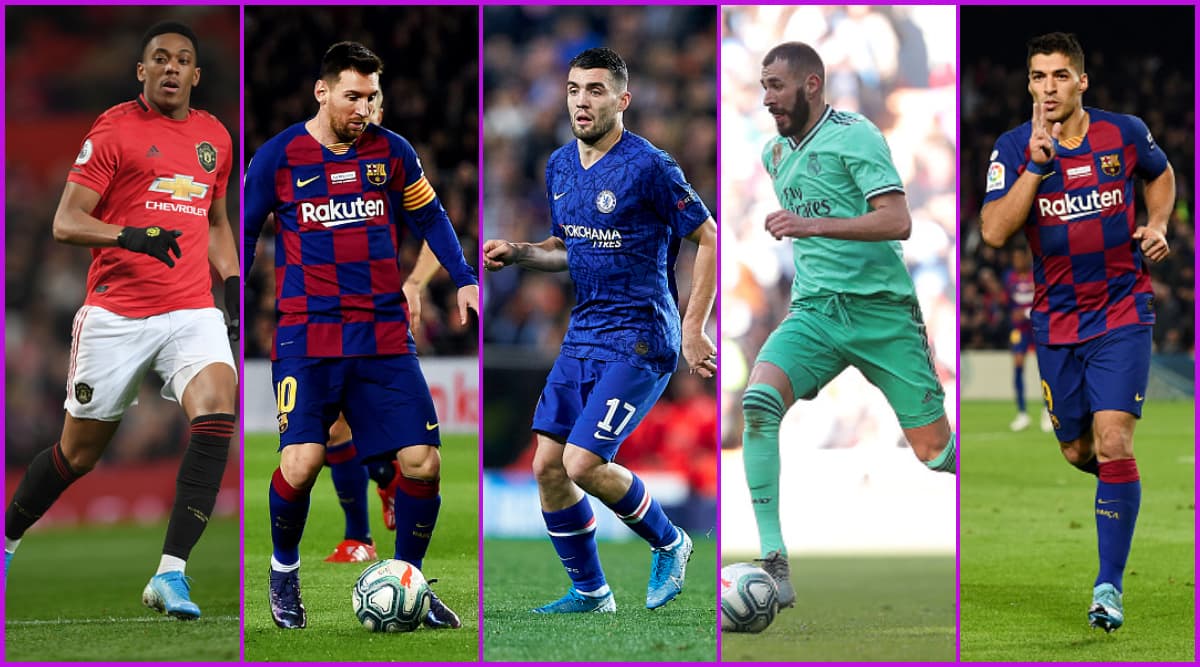 Manchester United's young guns got the better of Pep Guardiola's Manchester City in a feisty derby that saw some ugly scenes with City fans not at their best in terms of behaviour. The win was United's second on the bounce after their weekend heroics against Tottenham Hotspur. Leicester City and Liverpool won which leaves the two as the only possible contender for the title. In Italy, Juventus lost 3-1 to Lazio which leaves them two short of first placed Inter Milan. Real Madrid and Barcelona continue to remain shoulder to shoulder in the Spanish La Liga as they churn out victories. It looks like the title race will go down to the wire there. A look at the top 5 goals of the week from Europe. Lionel Messi Surpasses Cristiano Ronaldo's Record for Most La Liga Hat-Tricks.
Anthony Martial vs Manchester City
French striker Anthony Martial scored a wonderful goal against Manchester City that ultimately proved to be the winner in the contest. Martial was lively throughout the game and his goal which he scored from his weaker left foot came at the right time for the Red Devils as it gave them a lift.
Karim Benzema vs Espanyol
Real Madrid were leading Espanyol by a single goal until Karim Benzema showed the brilliant movement inside the opposition box to score what can only be described as the perfect poacher's goal. It calmed the nerves of the home side as Espanyol threatened to make things even.
Lionel Messi vs RCD Mallorca
2019 Ballon d'Or winner was on fire against RCD Mallorca and his first was a long-range effort that he curled passed the opposition keeper and into the top corner. His left foot is pure magic and it was on display once again for the fans.
Mateo Kovacic vs Everton
Long-range efforts are always special and Croatian midfielder added beauty in this collection with a sublime goal versus Everton. When the ball fell kindly to Kovacic's feet outside the box, he produced a precision strike that went through despite the presence of several players in the box.
Luis Suarez vs RCD Mallorca
Luis Suarez is known for his superior technical abilities with the ball at his feet but even by his high standards, his backheel goal against Mallorca may be the best of his career. His worldie is our goal of the week. Lionel Messi Scores an Unbelievable Goal From Outside the Box During Barcelona vs RCD Mallorca (Watch Video).
We hope the goals keep coming in from these top players as the league enter the business end of the campaign