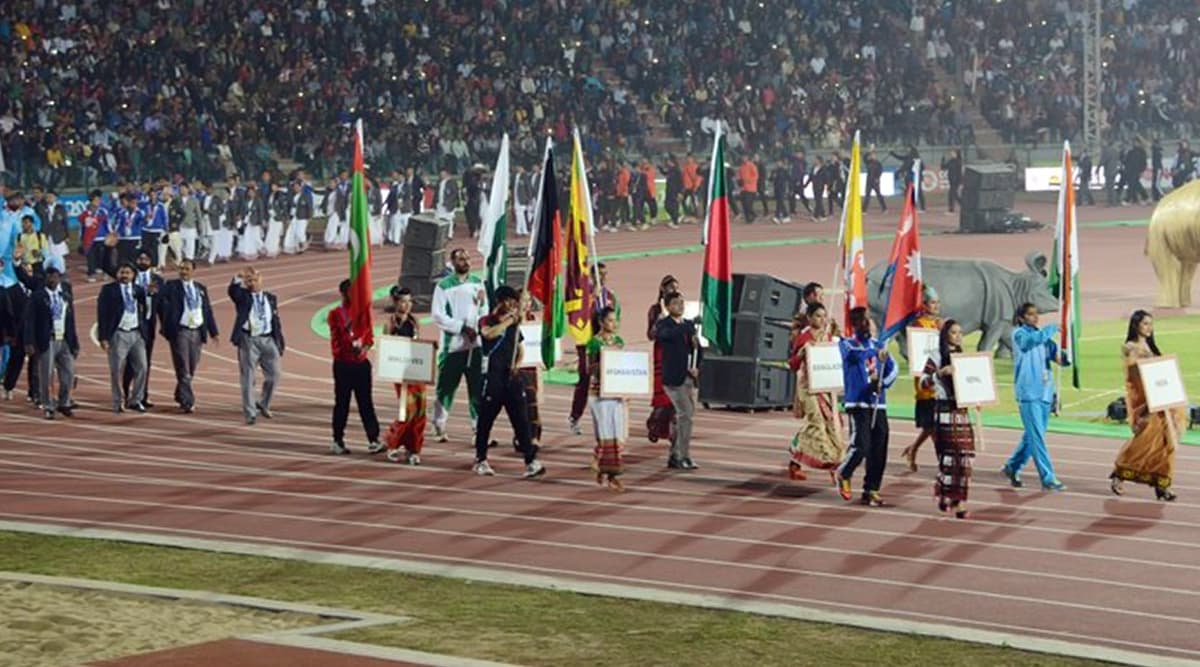 South Asian Games 2019 full schedule was announced on Friday. The 13th edition of the South Asian Games will be held from December 1 to 10 this year. The venue of South Asian Games 2019 is Kathmandu, Nepal. India will be taking part in 17 games out of 27. The 10 sports in which India will not take part include Archery, Cricket, Golf, Karate, Kabbadi, Paragliding, Table Tennis, Tennis, Taekwondo and Wrestling. A total of seven nations will be participating in South Asian Games 2019. Other countries taking part in the Games are Bangladesh, Bhutan, Maldives, Nepal, Pakistan and Sri Lanka.
The sports which will be played during South Asian Games 2019 are Athletics, Badminton, Basketball, Boxing, Cricket, Cycling, Fencing, Football, Golf, Handball, Judo, Kabaddi, Karate, Kho-Kho, Paragliding, Shooting, Squash, Swimming, Table tennis, Taekwondo, Tennis, Triathlon, Volleyball, Weightlifting, Wrestling, Wushu and Hockey. Paragliding will be making a debut in the games while cricket will return after eight years. Neeraj Chopra, Indian Javelin Thrower, Not to Participate in National Open Athletics Championships 2019. 
The event will end on December 10. Earlier, South Asian Games 2019 were scheduled to be held from March 9 to 18, 2019. However, the Games were postponed. The first edition of South Asian Games was held in 1984. India has topped the medals tally in every edition so far. In 12 editions of South Asian Games, India have won 1100 gold medals, 651 silver medals and 345 bronze medals, making a total of 2086 medals so far. Pakistan is on the second spot with a total of 1151 medals, which include 329 gold, 417 silver and 398 bronze.