Artificial Intelligence (AI) is one of technology's hottest assets right now, affecting practically every subject and sector, including education. The population's education and literacy levels play a vital impact in the overall transition to an advanced economy. Some EdTech platforms are introducing AI to the online education industry to aid students, teachers, and institutions in improving educational quality.
The use of AI to empower educational systems has resulted in greater information exchange. What's crucial here is to use these strategies to provide better education and instruction. Smruti Sudarshan, Learning and Development Specialist and eLearning Evangelist , guides individuals through their learning journeys and illustrates how the teacher or facilitator may progress by adopting customised learning methods, by mining educational data and analysing learner behavior models to make learning as learner-centric as possible
Graduating from IIMB, she has garnered in-depth understanding of HTML5, LMS, L&D, eLearning authoring tools (Storyline, Captivate, Lectora ), the Adobe Suite, front-end web development (HTML, CSS, Bootstrap, and JavaScript), and xAPI.
Entering the field of L&D was a choice of her destiny. She stepped into learning and design projects for a startup in Bangalore. She gained enough success leading her to embark on a range of freelancing projects that allowed her to explore her preferred area while also allowing her to achieve financial independence. Smruti has a lot of professional experience before she graduated from the Global Academy of Technology with a bachelor's degree in engineering.
With her analytical and creative thinking approach, she has the vision to bring Artificial Intelligence into the realm of learning experiences. When she first offered data-driven solutions, the L&D business was quite strict in terms of using data, therefore her success did not appear to be easy. The sector had inflexible procedures such as solely using video-based learning or having a five-day instructor-led course that did little to help people retain what they had learned. Her unwavering efforts and never-ending pursuits aided her in making a difference in the profession.
Smruti assisted a Multinational Corporation in developing e-Learning modules for customer service representatives. Following that, she collaborated with US clients to develop a number of learning programmes based on novel learning methodologies. Her most cherished experience was developing courses for personality-disabled employees and workers with an Australian NGO.
Having a strong vision in life, Smruti says, "I assist students in learning! I provide statistics to learners and facilitators to help them learn more effectively. This guarantee that each individual's learning requirements are met, resulting in a tailored solution that meets all requirements. On an LMS, our USP is to understand the learner's trends and behaviour."
Being a thought leader she implemented data-driven methods in notable companies and encourages everyone to be self-directed learners who take advantage of technology. She develops customised solutions so that corporate learners can design their own learning paths. "Continuous learning" was the influence it had on the organisation.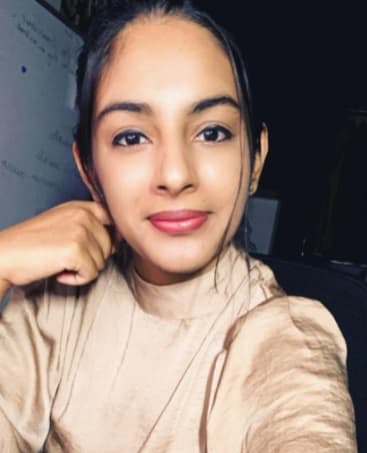 Sharing her excitement about the work, Smruti says, "I have learned that there is a huge difference between corporate learners and university students. Corporate learners need mostly 'at-the-moment' learning and university students strive for 'quality that stays'. The former is about 'upskilling' whereas the latter is about 'retention' of knowledge."
AI should be used to conduct evaluations in the most accurate and efficient manner possible, as well as to evaluate the results. To begin, educational institutions should try to unlock the value hidden in massive amounts of data. The Ambitious strategist said, "After leading and completing numerous EdTech implementations, I have developed the data-based methodologies and frameworks that will empower L&D teams to move from business support function to strategic business driver via the medium of AI."
Having a strong foothold in the L&D industry, she has achieved a lot during her journey. The Brandon Hall Award for the best certification programme, Excellence in Digital Transformation, was bagged by the 26-year-old L&D Specialist by GTF India. She also made history by becoming the first Indian speaker at the eLearning Success Summit 2.0. She'll also be one of the first Indians to speak at "The Learning Ideas Conference 2021," as well as collaborate on numerous podcasts with various Learning Industry Experts.
Being passionate about learning new things her interests lie in learning methodologies, Education Technology and Learner Psychology. She feels that AI can also be used to provide customised reports that focus on each learner's strengths and areas for improvement.