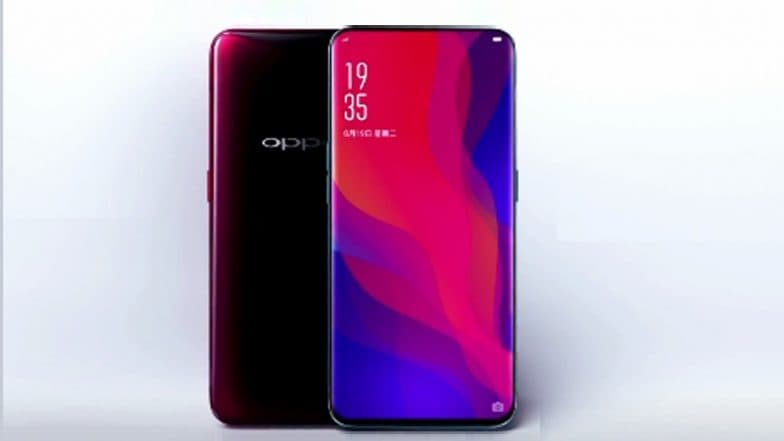 We previously reported that Huawei was caught manipulating the benchmark scores for Huawei P20, P20 Pro, Honor Play and Nova 3 smartphones, followed which the smartphone were delisted from the benchmarking platform. Another Chinese smartphone maker - Oppo has been caught manipulating the benchmark scores for its flagship smartphone - Oppo Find X. As a reminder, Oppo did hit the right strings and became the talk of the town for its camera mechanism. Yet again the flagship is in news, but for the wrong reasons altogether. Huawei Huawei P20, P20 Pro, Nova 3 & Honor Play Smartphones Delisted From 3DMark After Benchmark Tampering.
According to the report from Gadgets Now, the Oppo has been caught cheating for providing wrong benchmark scores and has been misleading the customers. The UL Benchmarks has delisted the Oppo Find X and Oppo F7 smartphones from the 3DMark in this regard. It is also reported that both the smartphones were tweaked to showcased 41 percent higher scores on the 3DMark app.
Oppo, in a different statement acknowledged that its smartphones is capable of identifying the benchmark apps and adjust their performance according to the app. On the request of tech site - Tech2, UL Benchmarks examined the performance of Oppo Find X and oppo F7 smartphones. After examining the smartphones, benchmarking company discovered the flaw with the help of private version of its 3DMark app. It was also discovered from the examination that both the handsets achieved 41% higher scores on the public 3DMark app that is available to all the users. Apple Watch Series 4: Price in India, Offers, Sale, Features, Variants & Specifications - All You Need To Know.
The company said in a post that, "The difference in scores tells us that the devices are simply recognising the 3DMark app by name rather than adapting to the type of work in the test. This kind of detection and optimisation is forbidden by our rules for manufacturers."
Oppo also admitted to the flaw and mentioned that, "When we detect that the user is running applications like games or 3D Benchmarks that require high performance, we allow the SoC to run at full speed for the smoothest experience."
The company also added, "At the same time, we are working on upgrading the system, and strive to distinguish between the requirements of undetected apps or the subjective needs of users."