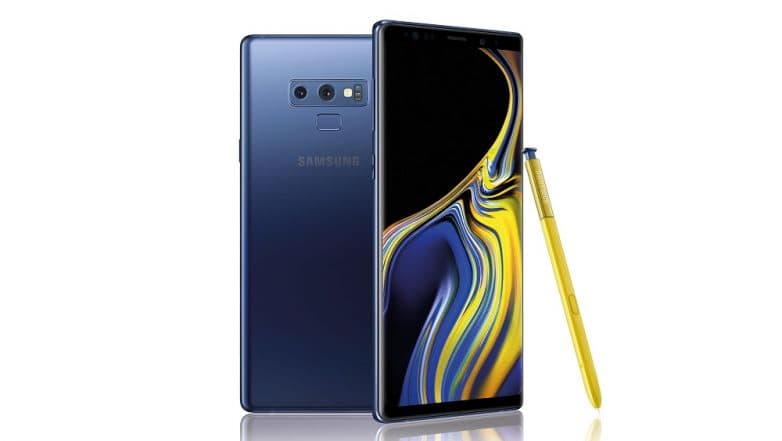 Samsung, a leading South Korean tech giant have charged 11 of its employees for allegedly breaking non-disclosure details and sharing company technology with a third party vendor. The company has alleged that 11 people sold its curved-edge OLED display technology to a Chinese company. Moreover, the CEO of Samsung supplier - TopTec Co Ltd has been arrested along with two other people for selling the property of the Korean smartphone maker. They sold Samsung's intellectual property for around $13.8 million. Samsung Galaxy S10 Will Not Be Like Any Other Android or Other iPhone; Release Date, Price, Specifications & Rumours.
It is the same technology that Samsung employs on the current flagship Galaxy phone - Galaxy Note 9. The company also use these OLED panels in TVs and monitors. Moreover, the company also provides OLED screens for smartphones like Apple iPhone XS, iPhone XS Max and Galaxy S9. As per the market reports, they leaked drawings as well as schematics of the panels, which is believed to be the 3D lamination technology for curved OLEDs. Google Renames Project Fi as Google Fi; Now Supports Apple iPhones, OnePlus and Samsung Phones.
The Korean company has said that they have arrested 3 employees and they are constantly working with the authorities to arrest the remaining employees and charge them accordingly. The company has made it very clear that they will not be letting this go and will ensure of the legal proceedings for the same. LG Foldable Smartphone Under Works; To Rival Samsung's Galaxy F & Huawei Flexi - Report.
It is a clear cut violation of non-disclosure agreement. And the company says it won't be taking a step back in prosecuting the violators. The company also stated that it took them around 6 long years and huge amount of money to develop this technology, and they look forward to protect it.