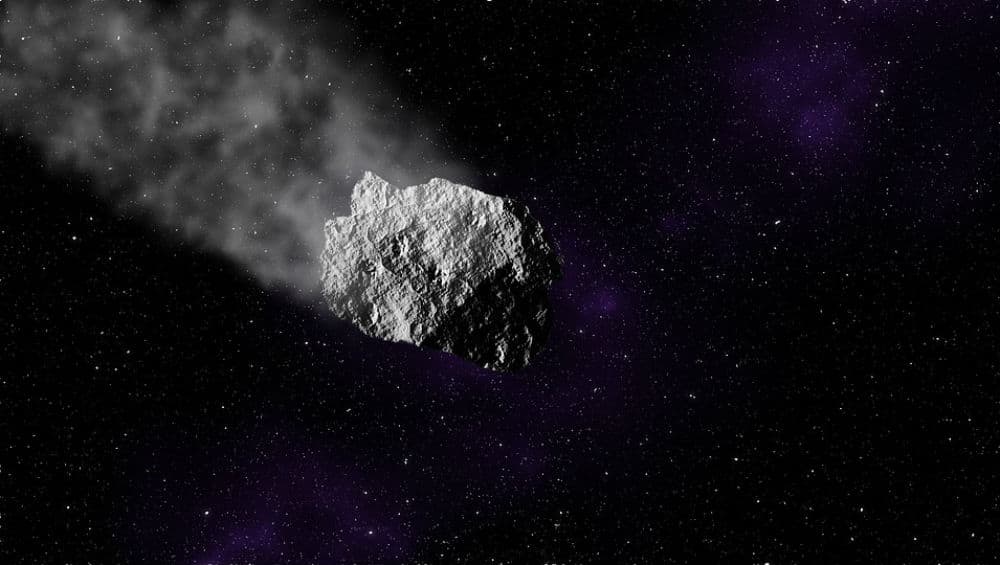 Among some interesting events taking place up in the sky this month, space enthusiasts are also on the lookout for asteroid. A new asteroid alert has been issued by NASA of not one but two space rocks making flybys past our planet. Many such asteroids pass by the planet every few days, but this announcement is important because these are massive sized rocks. Two rocks, one approximately the size of Dubai's famous spot Burj Khalifa will be making a flyby past the earth in these two days. God of Chaos Asteroid Could Cause Doomsday by 2029! Here's All the Potentially Hazardous 'Threats' of 2019 Which Earth Missed Narrowly.
NASA gave a warning about two gigantic asteroids 2000 QW7 and 2010 CO1, flying by the earth on September 14. 2000 QW7 is as big as the Burj Khalifa and it had first approached the planet back in the year 2000. According to NASA's Center for Near Earth Object Studies, these space rocks are to make the closest approach to Earth between midnight and 1 am on September 15. The rock 2000 QW7 is currently said to be moving at a speed of around 14,400 miles per hour. The 2010 C01 asteroid will pass by the Earth at 9.12 PM on Saturday. The second and larger one will pass around 5.25 am on Sunday.
Asteroid 2000 QW7 will pass the planet at a distance of more than 3 million miles away. But if calculated by astronomical terms, it is mere stone's throw. NASA website mentions, "Both of these asteroids are passing at about 14 lunar distances from the Earth, or about 3.5 million miles away, but small asteroids pass by Earth this close all the time." World Asteroid Day 2019: History, Interesting Facts and Significance of the Global Event Celebrated on June 30.
While the asteroid will not get in direct touch of the planet, in case it did, it would be very dangerous as per Slooh astronomer. NASA also stated that no asteroid rock or comet is on a collision track to the planet. As per NASA, the next time the 2000 QW7 will approach the earth will be on October 19, 2038.