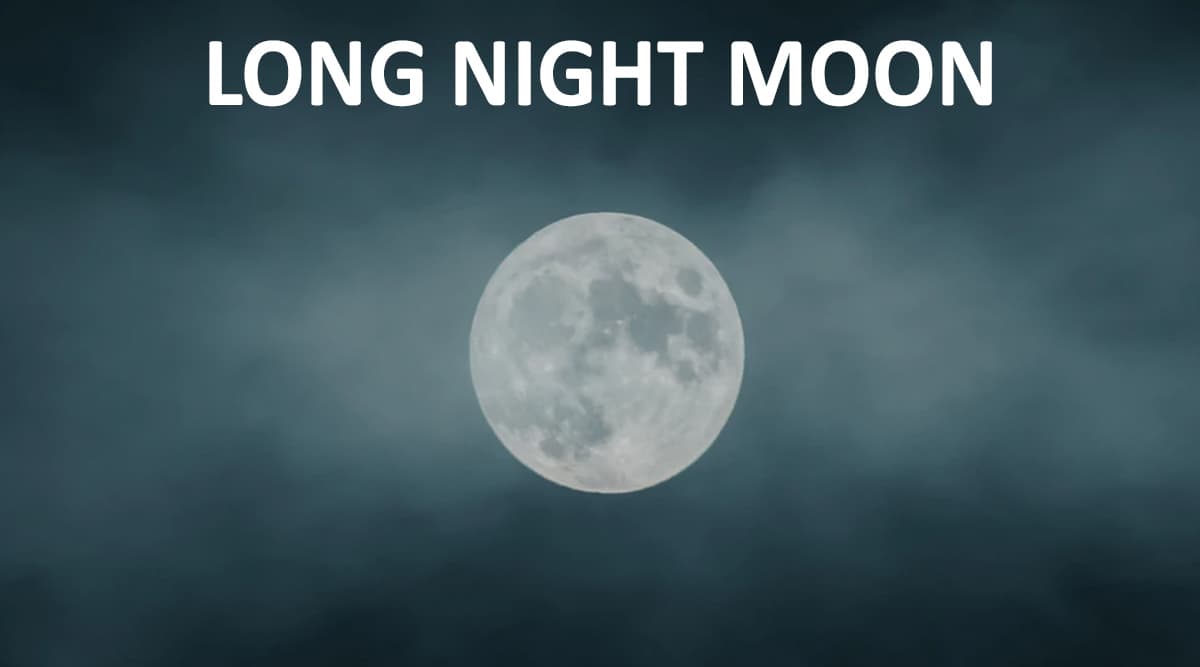 If you are a selenophile, that is, a person who loves the moon then you will not want to miss out on the last full moon of 2019. Well, each month we see a full moon day and now its time for the last full moon of December. Called the Long Night's Moon it will be seen on December 12 this year. What's even more special about this one is the time and date. According to the Farmer's Almanac, the Long Night's Moon will be seen on 12/12 at 12.12 AM! If you believe in numerology then the date may strike a resemblance to you. Ahead of Long Night's Moon 2019, we tell you a little more about the phenomenon, other names for it and why is it called so. Geminid Meteor Shower 2019 Dates and Best Time to Watch: Know Everything About the Spectacular Geminids Peaking Next Week.
Long Nights Moon Date and Timing
The long nights moon will be seen from the night of December 11  but the full peak will be on December 12, 10.42 PM IST. In the Eastern Daylight Time, the Full Cold Moon will occur on Thursday, December 12 at 12.12 AM.
Why Long Night's Moon?
This moon is called a long night's moon because it will be on the horizon for a longer time than a moon usually is. Being the winter season, the temperatures are colder so there is more darkness around. Thus it is called as "Long Night's Moon." As the winter solstice is near, it will bring longer nights. The last full moon of the last month of the year is also called Full Cold Moon. Other names for this moon are the Moon Before Yule.
If you love observing the moon, specifically the full moon then be ready to catch up on the last full moon of 2019. Of course, we will see the next one in another 29 days. But don't miss out on the cold full moon of 2019 on this wintery night.