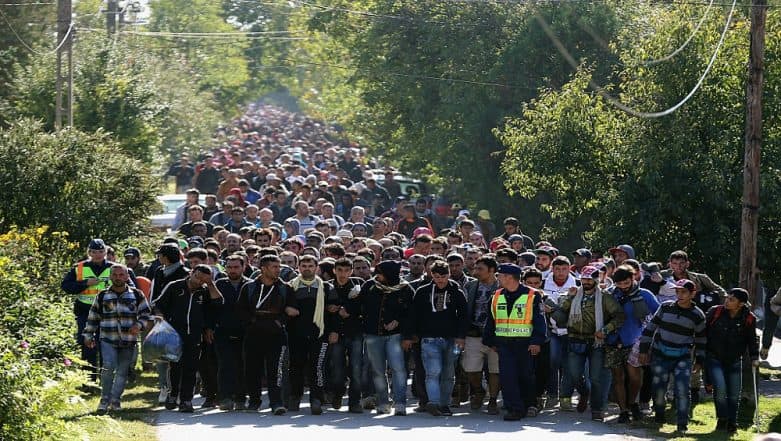 San Francisco, November 20: United States President Donald Trump's bid to thwart the asylum granted to illegal immigrants has hit a roadblock, with federal judge staying the executive order till at least December 9 -- when the bench is expected to issue a clearer injunction.
Trump had issued the proclamation earlier this month as a matter of what he called national security as a US-bound caravan of Central American migrants made its way through Mexico toward the US border. US President Vows to Stop Immigrant Caravan From Entering US Borders.
US District Judge Jon Tigar in San Francisco issued a temporary restraining order against the Trump proclamation, thus granting a request from human rights advocacy groups which had sued shortly after the order was announced.
The American Civil Liberties Union says US law stipulates that the right to request asylum must be granted to anyone entering the country, regardless of whether they do so at an official port of entry or come in illegally.
Trump's administration has argued that he has the executive power to curb immigration in the name of national security - a power he invoked right after taking office last year with a controversial ban on travellers from several mostly Muslim countries.
The final version of the order was upheld by the US Supreme Court on June 26 after a protracted legal battle.
When the new policy was announced by the Department of Homeland Security on November 8, a senior administration official said it would address what he called the "historically unparalleled abuse of our immigration system" along the border with Mexico.
(With PTI inputs)